How NF, Kanye and Kid Cudi Are Continuing Hip-Hop's Mental Health Conversation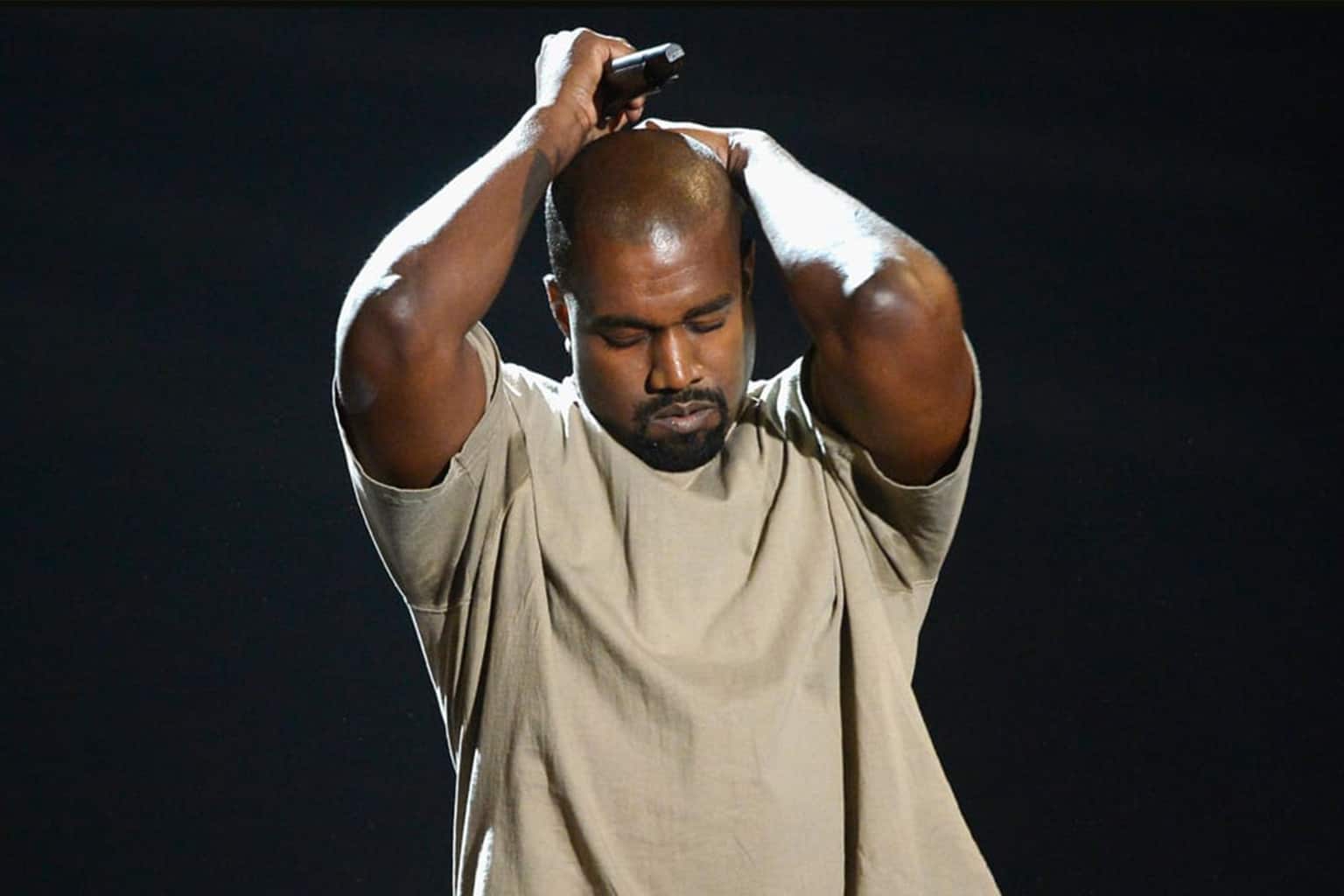 Rap can be mumbles, it can be memes and it can be okuuuuurrt. It can also be, and many times often is, heavy. Rap can be deep and dark, in which artists talk about the struggles of their communities or of themselves.
The list of rap artists expressing personal pain through music is extensive. In 1994, The Notorious B.I.G. explicitly talked about succumbing to his guilt and taking his own life on "Suicidal Thoughts." Twenty years later, Kendrick Lamar spoke about suicide multiple times on To Pimp a Butterfly, in which he describes his guilt for leaving Compton amid his successful career.
The dark side of rap is an integral part of ye, Kanye West's new album, and Kids See Ghosts, a collaborative album by Kid Cudi and Kanye West. Depression, drug abuse and shame have been part of both artist's lives, and on their new albums, they go there.
Many of West's recent struggles are well-known. In November 2016, he was hospitalized for, in his words, "fear, stress, being controlled, manipulation, being a pawn in a chess piece of life."
After being released from the hospital and beginning work on ye in Wyoming, West began to tweet in an erratic fashion, including his support for President Donald Trump. In May, he had an interview with TMZ, saying, "When you hear about slavery for 400 years. For 400 years?! That sounds like a choice." He also said he was addicted to opioids after a liposuction procedure prior to his hospitalization in 2016.
No matter the reasons behind West's actions, he describes in ye how the criticism he received created additional stress for himself and his family. In the song, "Wouldn't Leave," West criticizes himself for frightening his wife over the potential loss of their reputation. He's afflicted in seeing his personal endeavors, no matter how right he thinks they are, negatively affect those he loves.
There are other moments on ye in which West mentions his recent trials, such as "Yikes," in which he says he's scared of himself. In "Thought About Killing You," he contemplates killing a "bi-polar" alter ego, a.k.a. himself. Some have speculated the song alludes to a more serious case of mental illness.
Kids See Ghosts, in turn, was an opportunity for Kid Cudi to relieve hurt. In the song, "Fire," he says: "It's so many days I prayed to God / All this pain, I couldn't seem to find a way."
Here, Cudi is referring to his time in rehab, for "depression and suicidal urges." In a Facebook post, he wrote, "Theres (sic) a ragin violent storm inside me at all times." Prior to rehabilitation, Cudi said he had used drug abuse "to fix [his] depression."
Some speculate Cudi was depressed because some of his prior albums didn't see much success, such as Speedin' Bullet 2 Heaven. When an album doesn't sell well, Cudi said, "It makes you question yourself."
Artist NF has also encountered issues because of his rap career, which he describes in his new music video, "Why?" In recent years, NF has gained popularity due to the success of his album Perception and hit single "Let You Down."
On "Why?" NF says: "Nothin' to me's ever good enough / I could be workin' for 24 hours a day and think I never did enough."
NF says he's never been fully honest with who he is to his audience. He may have a large following, but his relationship with those that follow him is nearly null: "A lot of people know me, but they don't know me well."
The music video for "Why?" complements the attitudes portrayed in the lyrics. NF raps in circles inside an abandoned building, holding black balloons and waving a machete. At one point, he is shown to have the same, twisted smile as Heath Ledger's Joker from The Dark Knight.
Though the song and its video seem dark, it can also be seen as a healing mechanism for NF. He once said that, "Pain's always been the root of my music, I just write what I feel. Somehow it started a movement." Writing what he feels may help relieve certain ailments resulting in a positive spin for depressing music.
The same could be said for Cudi and West. Many descriptions of suffering are woven throughout ye and Kids See Ghosts. Yet, the artists leave their listeners with a hopeful tone.
In the song "Reborn," on Kids See Ghosts, Cudi says that in the midst of his pain, peace is "something that starts with me."
A reason for this peace is that Cudi, as well as West, decided that to be healthy, they must disregard the negative opinions many critics have of them, either for their music or life decisions. In "Freeee" on Kids See Ghosts, West, Cudi and Ty Dolla $ign rap: "One day they hate you / Next day they love you / I'm still yellin' f*** you."
NF, Kid Cudi and Kanye West all display a model for rapping about pain. The model is to use their art to work through their struggles, process and contemplate the best route forward. That process doesn't make matters less depressing, but it allows them to reflect on how to live with that burden. It's important not to ignore pain, and these artists choose not to bear that weight in perpetuity.
Liam Adams
Liam Adams is a freelance reporter in Denver covering religion among other topics. Follow him on Twitter @liamsadams.