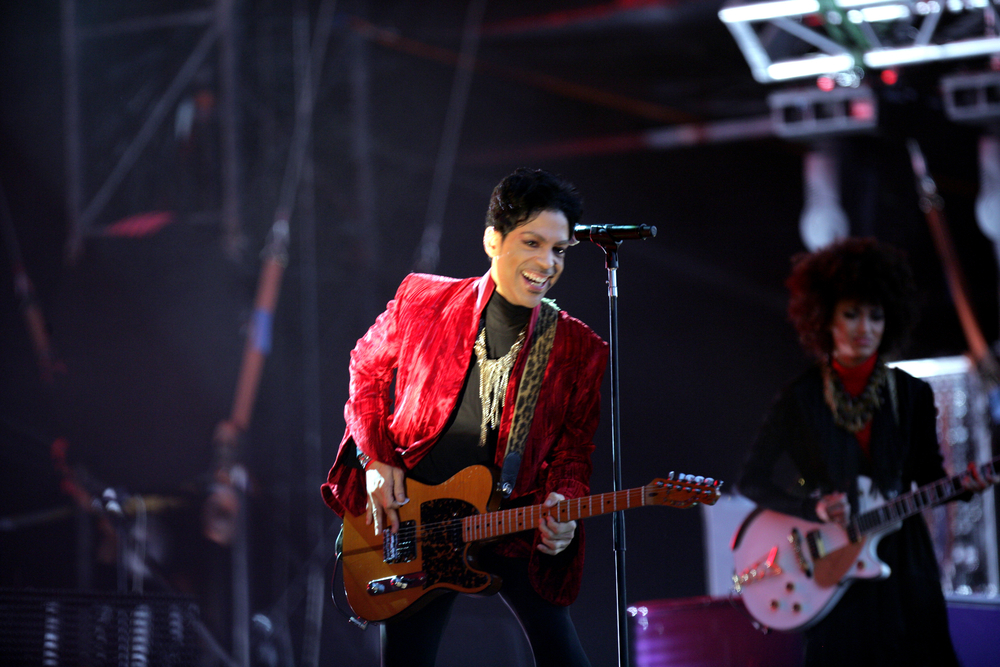 Dearly beloved, we are gathered here today to get through this thing called the one-year anniversary of Prince's death.
His shocking departure from this mortal coil was a serious mark against humanity, a loss of one of a once-in-a-generation creative talent who could send an audience into hysterics through sheer force of will. Whether he was playing what is almost certainly the greatest Super Bowl Halftime Show of all time, ruining Charlie Murphy on the basketball court, wasting Jimmy Fallon at ping pong or making his guitar gently set the world on fire with a "While My Guitar Gently Weeps" solo, Prince was the best there was at what he did, and he did just about everything.
That included a messy but deeply felt religion. Prince was raised as a Seventh Day Adventist, but became a Jehovah's Witness in 2001 after being converted by Sly and the Family Stone bassist Larry Graham. He took his religion very seriously, even going door to door with a Bible to convert others. The religion restrained his famed sexual appetites (to what extent is a matter of some debate) and also, in keeping with Jehovah Witness teaching, kept him from engaging in worldly politics. He reportedly tried to give up drugs, though his sad war with addiction would take his life (he was scheduled to meet with a vaunted addiction doctor the very day after he died).
His religion spurred him to cover well-known CCM artist Nichole Nordeman's "What If You're Wrong?" and recruit Kevin Smith to film a never-released documentary about Jesus. Like everything else about Prince, it was all very proudly personal and stemmed from deep conviction. There's no telling where his religion would have taken him if he'd lived longer. But instead, we'll have to make do with the legacy he left behind. That's easier than ever since, at long last, Prince's entire discography is available on Spotify. Let's go crazy!