The Reason Everyone Is Talking About Netflix's New Show 'One Day At A Time'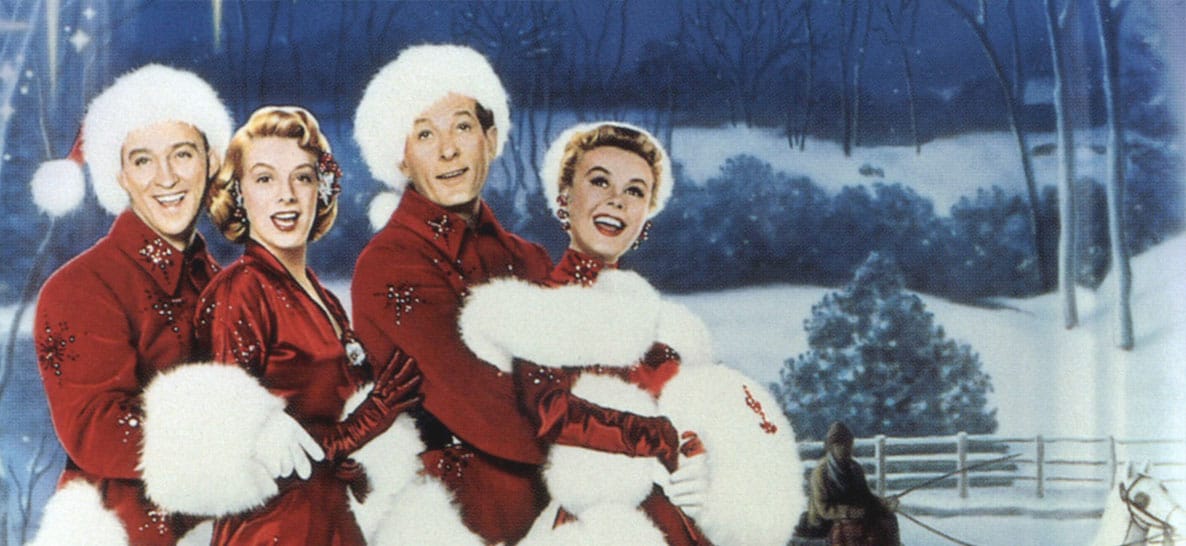 The show One Day at a Time doesn't look like much at first glance and definitely not so if you aren't familiar with the 1975 classic it's produced in homage to.
After all, the multi-camera comedy, a genre of television that took a backseat to anti-hero dramas and shows about millennial angst, has long been out of cultural interest. Yet, the same magic that garnered 17 million viewers every week when it aired in 1975 has found criticial success once again—this time, among streaming audiences.
Both critics and fans can't stop talking about this show and Netflix has another hit on their hands. Although One Day at a Time isn't an exact remake of the 1975 original, it's a revamp with a few updates.
The idea for the show occurred when original producer Norman Lear was first approached by a young associate who asked if he'd be interested in a Latino reinvigoration of the show with the immigrant American experience. Lear soon teamed up with Gloria Calderón Kellett, a producer and actress who's worked on How I Met Your Mother and Drunk History, to bring the idea to life with her own distinctly Latin influence by writing about her own family's experience.
The show follows the family adventures surrounding Penelope Alvarez (Justina Machado), a single Cuban-American mom and veteran raising two kids with the help of her mom, played by the legendary Rita Moreno. So what's been the winning formula?
Multi-camera comedies aren't dead.
The multi-camera comedy has reinvigorated a family friendly genre and in One Day at a Time, the laughs are earned through your average multi-camera family hijinks as well as nods to current events, political commentary and age-old generational wisdom. Quick-witted one-liners about laundry day are delivered by Isabella Gomez who plays Penelope's progressive teenage daughter and Marcel Ruiz, who plays Penelope's son offers charm and comedic relief to any tensions that arise in the matriarchal home.
Multi-camera comedies have been popular since the 1980s but Norman Lear's signature style on One Day at a Time has reintroduced this format, which is much easier to produce than others, to Netflix. The lack of commercial breaks permits for seamless storytelling. What makes One Day at a Time hit where other reboots have failed is its originality.
Although it's a revamp of a classic, it's as fresh as ever.
The originality of this series is owed entirely to its writing and specifically the Latino influence that plays out as the family journeys through lessons learned and dramatic plot lines. Although it has the same name as the 1975 series, it's an entirely original show that follows three generations instead of two. The writers of the show are also diverse with ages between 22 to 94 and a myriad of backgrounds represented from Puerto Rican and Mexican to Jewish, Irish and English.
The self-awareness in the writing gives the show room to breath and an authentic honesty as it tackles topics like depression, popularity pressures, PTSD and economic anxieties common to your average middle-class family. While these topics are explored in more series genres, One Day at a Time allows a comedic energy to reinvigorate these conversations with a natural ease.
One of the keys in producing the show was drawing the commonalities that people share even within the subtext of a Latino family. The legendary producer's influence is all over the old-school success formula of the show, as he reviewed every script and even warmed up the live audience prior to every taping. Given Lear's ability to tap into the humanity of his characters with charm and the soft-glow of family affection, the success is hardly surprising.
You're also going to love this cast.
Actress Justina Machado brings a familiarity to the cast that is almost impossible to disbelieve. You've probably had a friend, coworker or even a family member who reminds you of her character. In an era of television characterized by fantasy, science dystopias and larger-than-life drama characters, Penelope Alvarez feels like the Every Mom. Machado is an incredible cast lead setting up her co-stars to meet her as she completely draws her character to life.
From clueless bosses to wacky neighbors, One Day at a Time hits refresh on your usual sitcom character tropes by bringing a distinctive familiarity as the cast uses their synergy to deliver their scripts and convince audiences that they do in fact care about one another and the journey they're all on together.
One Day at a Time has indeed made magic in how it's brought a streaming generation back to a time that might even remind you of an after-school special but told in the most sincere way possible, made possible by only an entire cast that makes the characters feel … well, simply real.