Facebook Wants to Use Virtual Reality to Recreate the Joy of Work Meetings
If there's one thing we've all missed during this pandemic, it's meetings. Everyone's always saying that while working from home has its perks, one thing we do all miss is the endless joy of sitting around a conference table having a meeting. Well, good news. On Thursday, Facebook CEO and friendship expert Mark Zuckerberg unveiled Horizon Workrooms. It's a virtual reality app that will recreate the thrill and joy of having a work meeting from the COVID-safe comfort of your home.
If you've already got your $300 Oculus Rift headset, the app is free, and represents Facebook's biggest attempt to shift VR technology out of niche markets like gaming and into the mainstream. Through the headset, you'll see a virtual conference table and up to 50 other participants who will be represented by floating avatars. The avatar's mouth will move in a "lifelike" way while you talk, and your own hand gestures and gesticulations will be presented too. Just like a real meeting.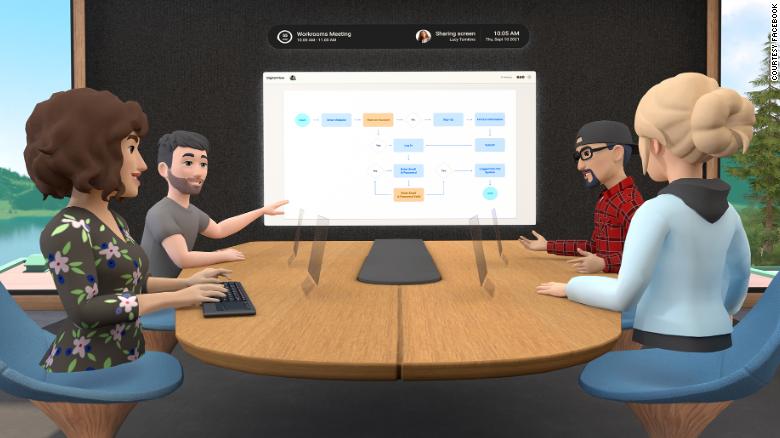 "The pandemic in the last 18 months has only given us greater confidence in the importance of this as a technology," Andrew Bosworth, VP of Facebook Reality Labs. He said Facebook's already been using the technology for a year now. The Verge captured some footage of the meeting in action, which you can watch here.
Facebook is talking about creating what they call a "metaverse" — a term from dystopian scifi about what happens when people get more interested in virtual reality than our actual one. In the genre fiction, obviously, this is seen as a bad thing. Facebook isn't concerned though, pushing forward with new ways for people to be together without actually being together. There's not much we can do to stop them from rolling out such technology, but looking over the state of the world, it's worth asking what exactly this company has done to earn our trust in all this, and whether putting them in charge of even more of our relationships is a good thing. Hey, maybe we should have a meeting about that.