Forget Screwtape—On 'The Good Place,' Ted Danson Plays the Best Demon Ever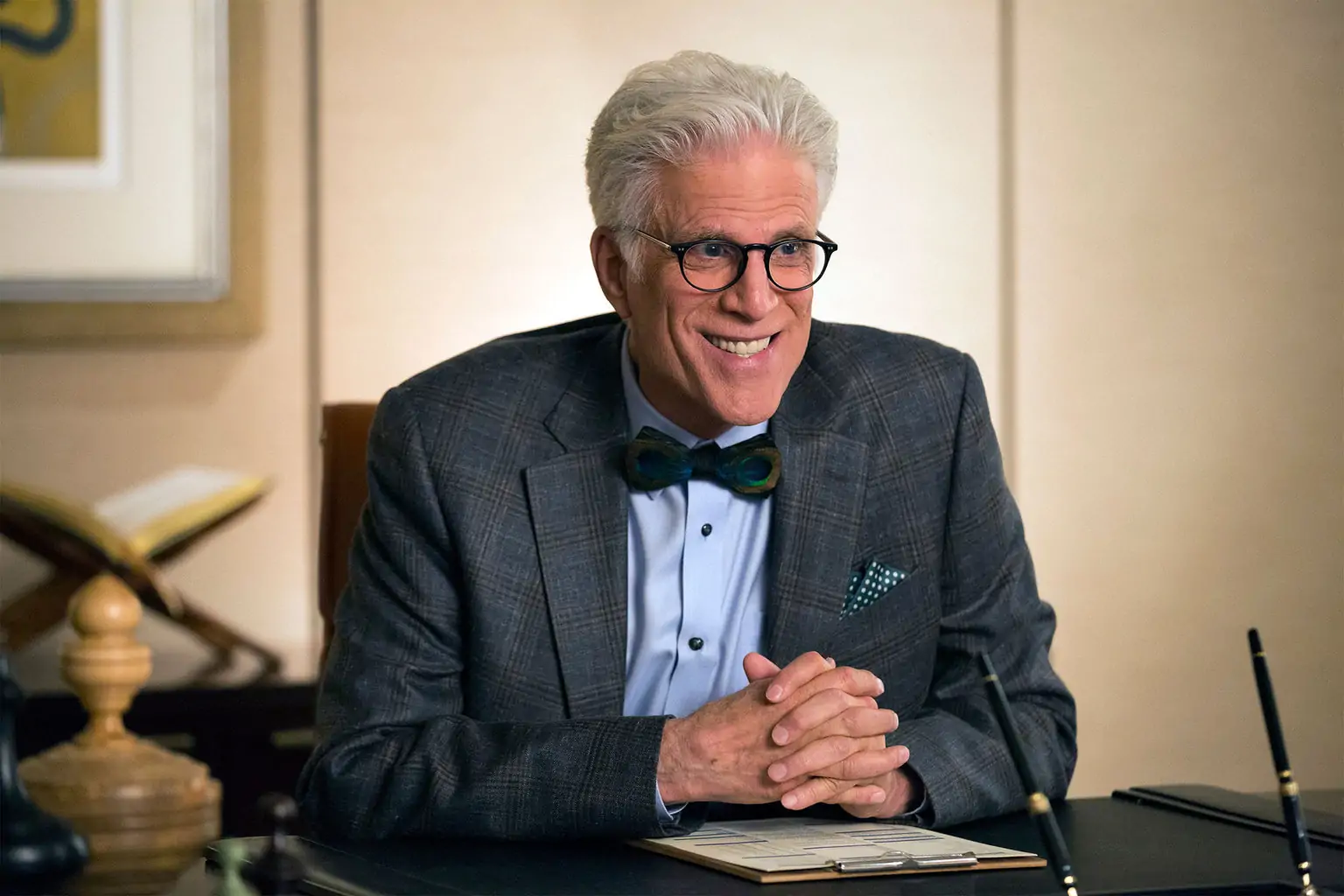 Editor's Note: The following contains spoilers for The Good Place. Proceed with caution.
---
Demons in popular culture aren't very complex. They show up and harass a grieving mother or afflicted child and hear the name of Jesus and writhe around a bit and move on. That pattern makes the concept of a demon sort of one-dimensional to the average person, more supernatural pests than threats to your soul.
There's good reason for this simple presentation amid our modern era of smarter and more thoughtful horror movies. Demons in movies like The Conjuring or The Babadook are often stand-ins for some unresolved trauma or suppressed negative emotion. The demon itself has to be flat so it can contain something abstract. If it were more defined, there would be less room to fill it with ideas. Or so the general thinking seems to be.
The one pop-culture demon that swerves in the opposite direction of this trend is Ted Danson's Michael on The Good Place. Michael is an agent of the Bad Place, The Good Place's stand-in for hell, and that means his job is to punish subpar souls for eternity.  For the first season and a half, Michael is predictably antagonistic (even if he isn't overtly the bad guy), delighting in cruelty and wickedness. He hints at the Bad Place's latest torture innovation (butthole spiders—horrifying and hilarious) and hypes up the much-lauded "Twisting Department." He's a gleeful force of evil, but Danson's performance is funny and winsome enough to keep you from outright hating his guts. That's important.
The Good Place does not ascribe to a particular creed or theology, so that means Michael can be written a little more loosely than other demons. You might decry this as a lack of conviction on the show's part, but The Good Place never feels noncommittal in its ideation because it impresses all its ideas upon its characters. It turns them into guinea pigs, and the results of that experimentation bring their own level of evaluation. Some things work, and other things don't, so when it comes time for Michael to internalize some of these philosophies and change his demonic ways, the result is something valuable rather than sacreligious.
Because after season one, Michael gains motivation beyond torture and punishment. The Good Place is about what it means to be good in relation to the self and others, and to its credit, it's bold enough to muse on those topics by reforming a demon's soul. What better venue for testing out moral theories than a being with the morality of hell? Isn't the ultimate test of goodness one that puts it at odds with selfishness, temptation and power?
Michael's evolution is marked by a curious sort of fascination with the human experience. Some of the best Good Place jokes involve Michael, a being who knows nothing but eternity and divinity, clapping his hands over some of the most mundane human realities you can imagine. At his birthday party he fantasizes about eating a saltine cracker. Upon receiving a junk drawer as a gift, he delights over a set of car keys, saying he can't wait to lose them and then pat his pockets during the search. Upon a visit to Earth, he reports back to a fellow immortal: "Someone asked me 'Hot enough for ya?' And you know what I said? 'Tell me about it!'" Hysterical laughter ensues.
Ted Danson is, of course, one of the finest television actors we've ever had, and his performance is essential to making Michael an endearing and loveable demon, but the character's new outlook on the mortal world is written in an uncommonly joyous way. The Good Place excels at capturing universal doldrums then picking humor out of those truths, and it often positions Michael as the delivery mechanism for those jokes. This strategy is deprecating in its posture—an immortal laughing at humans—but its assured at heart: Aren't people funny? Yes, even when there isn't really a joke at work.
And that's how Ted Danson's demon accomplishes something that in some ways reflects the typical head-turning spirits of horror and in other ways surpasses them. He, too, is a catalyst for human understanding, but while his scary-movie brethren stand in for tragic vices or burdensome struggles, Michael is a rich and dynamic character, and through his dynamism we have positive glimpses at what it means to be human. Not in a "why are we here" way (though The Good Place is often concerned with that), but in an "everyday life" way.
To use a social media phrase, Michael is all of us. He's not like any other demon in popular culture, and for that he is funny and positive and quite literally redemptive. Michael might cackle at the thought of two people trying to pass one another on the sidewalk but continually stepping aside in the same direction, but his outlook is hopeful and his gaze is upward.
Because remember, he's here to help the main characters make it to The Good Place. That's a heck of a bottom line for Michael's worthiness as a character: He's a demon that helps people go to heaven, and that paradox shines a light on our virtue. Plenty of Michael's ilk remind us of the ways we sabotage ourselves, but The Good Place is more interested in offering purpose and life. We dare say it, but that sounds like someone else we know.
Tyler Daswick
Tyler Daswick is a senior writer at Relevant. Follow him on Twitter @tylerdaswick.