How Playing an Atheist Brought 'God Friended Me' Star Brandon Micheal Hall Closer to God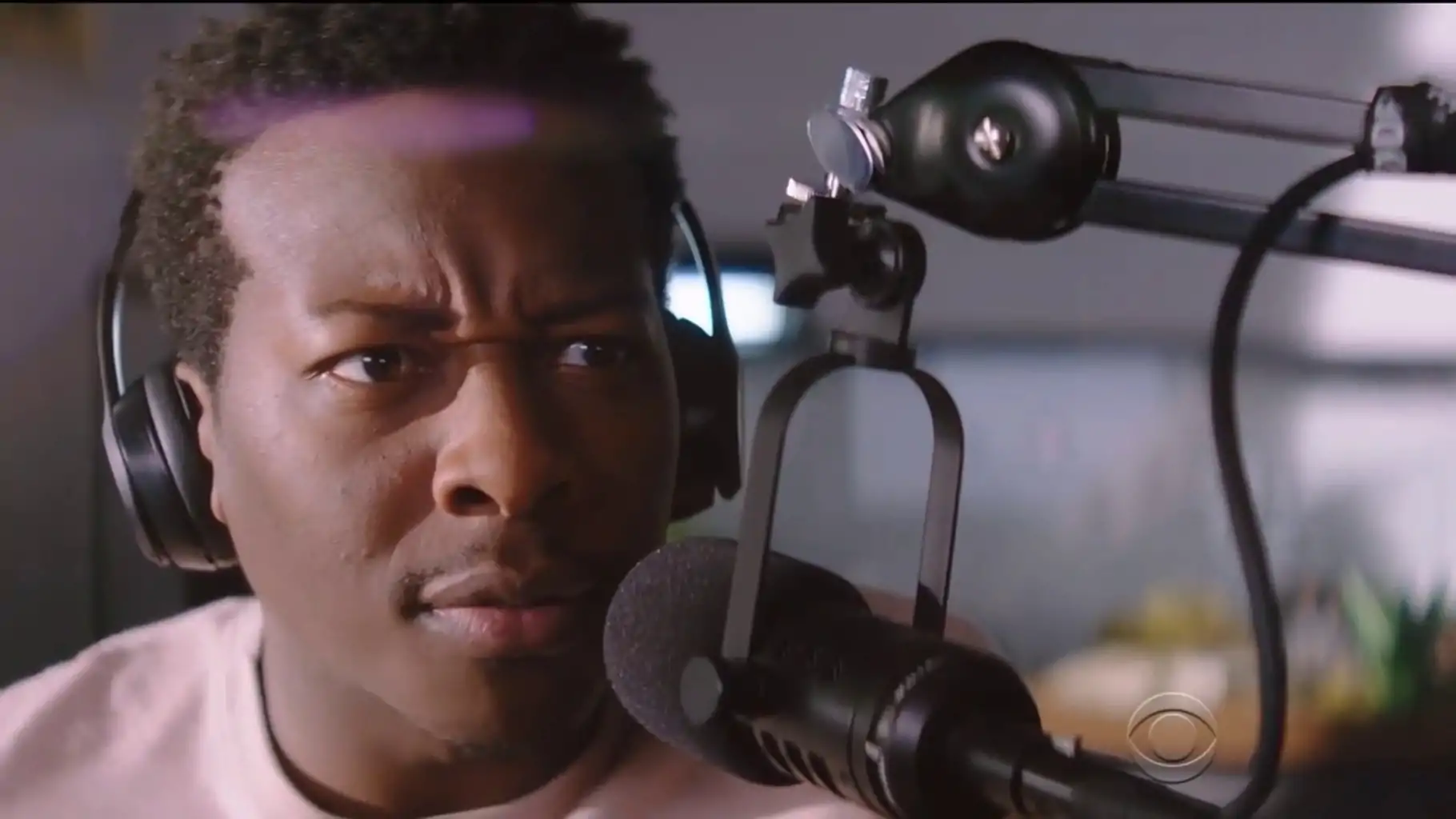 Brandon Micheal Hall grew up going to church four or five times every Sunday. His mom was a preacher and they would travel around Georgia, North Carolina and South Carolina so she could teach and sing before multiple congregations. Hall, 25, still goes to church now amid his blossoming acting career. He's the star of CBS' God Friended Me, playing outspoken atheist Miles Finer. It might sound like a dangerous part for a Christian, but Hall has embraced the character with consideration and purpose. We sat down with him to talk about the show, the part and how he's seen God through every step of his career.
RELEVANT: It's neat you grew up how you did, able to ask your mom questions about faith and God and church. There's a lot of value in that formation and I think it gives you good ownership over your faith later.
Hall: For sure. I'm actually going through that right now with God Friended Me. It's sort of divine intervention that this part came to me when it did. I left my house when I was 16 to pursue acting, and all my ideas about religion and spirituality were tested because I was reading a lot more and being opened to a lot more conversations and ideas about the world. I moved to New York and LA, but I never lost faith. I knew God had my back.
But then The Mayor was swept right from under my feet [Ed. note: The Mayor was Hall's first starring role. It was cancelled by ABC in 2017 before it had finished its first season]. That was my first time being in a situation when I felt the height of an opportunity and the complete bottom of an opportunity. When I lost that job, that's when my faith was really tested. For those couple months, I didn't know what was going to happen. Then God Friended Me was put in front of me, and it's all about faith and trust and building a community. Divine intervention, man.
There's this old saying my grandmother used to say: "You can only live on grandmother's prayers for so long." It's true. Grandma can pray you through some hard times and bring you through some stuff, but I have to build my own relationship. I have to learn who God is for myself, and until I'm able to do that, I can't really progress forward. I can't be stagnant at 25 years old. I have to be progressing toward something, and God Friended Me is allowing me to be inside a character whose world is the complete opposite of where I am, and we get to meet in the middle and talk about that. What does it mean to be atheist? What does it mean to be Christian? It's beautiful.
I remember The Mayor was pushed really hard and promoted really heavily, but then it felt like it just disappeared. That had to be intense for you.
Yeah, it's a story of Job in a way, you know? [laughs] Well, let me set the record straight, bro: The Mayor set me up on a great foundation and was a huge blessing, but it was also so in line with what I believed in. Little kids were coming up to me and saying they wanted to be The Mayor one day. That's what you want! So when that was swept from beneath me and you take that away from a community, it does something. I really wanted another project that meant just as much, and this one is just as big, man. It's so cool.
It's cool you saw opportunity like that in playing an atheist. Tell me about that.
Daniel Day-Lewis came to my school at Juilliard during my third year. He said something that will never leave my mind. He said the way he picks his roles is to always make the uncomfortable feel comfortable. He wants to live in that until it becomes comfortable. For me, I want to live by that. I'm ignorant to the world of someone who doesn't believe in God, so for me to be a better actor and grow as an artist, I have to take things on that will challenge me.
And it was hard. I stopped praying for one month, and it felt like the entire world was about to come down. But I needed to know what it was like to walk in that fear, because that's what Miles is walking in because of the loss he experienced. I have to meet Miles where he is so I can understand him and be as authentic as possible. That's my cool little job they have me doing here. I love it.
How do you think your job meets your faith? How do they interact and how has acting informed what you believe?
You don't know when the next job is going to come. You can have five auditions in a day and not see a single callback. You can wind up getting an offer that surprises you. You need to have that faith the size of a mustard seed to keep moving forward through all of that. I pray that what happens with this show relates to something bigger, and I hope it lives past its time. You have to have faith in this industry, and if you don't it can really break you.
What are your hopes for this show in particular, considering all the peaks and valleys of your career so far?
We want a smart conversation. We're not trying to change people's lives or bring people to the culture. If it does, great. If someone comes closer to their own understanding of what's true, great. But at the end of the day we want to get people talking. We want to get atheists and Muslims and Christians and Jews and Gentiles to sit at the table and talk about what life really is. That's when the show's going to blossom. That means people are listening.
Tyler Daswick
Tyler Daswick is a senior writer at Relevant. Follow him on Twitter @tylerdaswick.