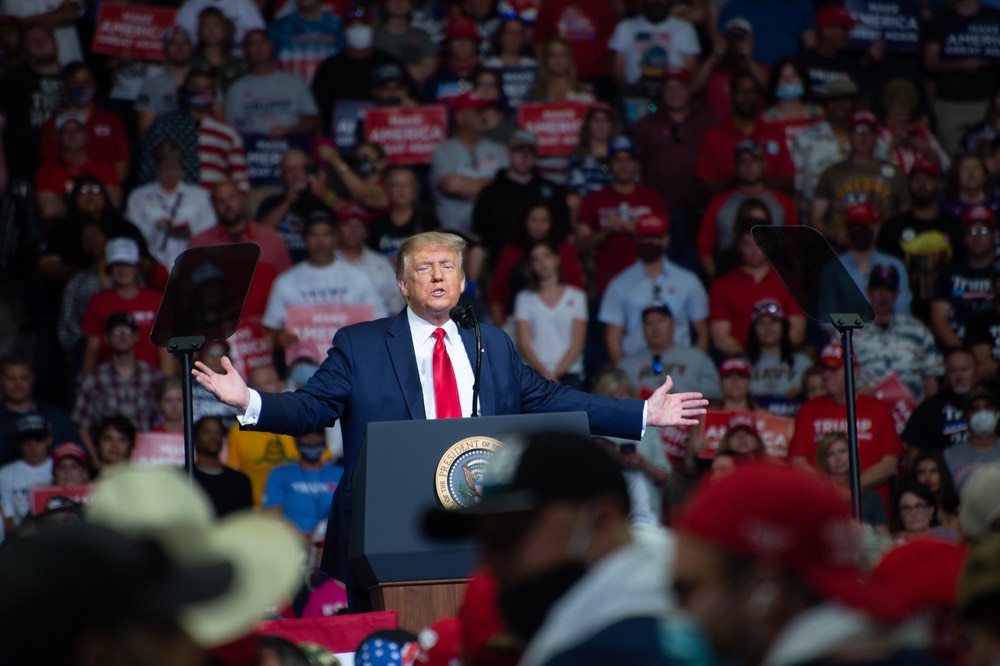 President Donald Trump's re-election hopes have largely hinged on the white evangelicals who helped boost him to victory in 2016, when he secured 81 percent of white evangelical votes. But their relationship, strained even in the best of times, has been put to an extra test by a flagging economy, the confused pandemic response and now, the President's divisive reaction to the Black Lives Matter protests that have sprung up around the world. Trump needs the white evangelical vote to win and a new poll from Fox News says he has some work to do if he wants to get it.
According to the poll, Trump still has the support of 66 percent of white evangelicals. That's a majority, but it's not nearly the stunning 81 percent that he carried in 2016. Meanwhile, his likely opponent Joe Biden has the approval of 25 percent of white evangelicals. That's notable for a Democrat, and far more than the 16 percent Hillary Clinton got in 2016.
Overall, half of the respondents said that if the election were held today, they'd vote for Biden — compared to just 38 percent who'd vote for Trump. Biden is finding strong support among black voters, younger voters and suburban areas. Notably, the poll found that 63 percent of Biden supporters were motivated more by a fear of Trump than an actual enthusiasm about Biden himself. Conversely, 62 percent of Trump supporters said they were motivated by enthusiasm about Trump instead of a fear of Biden's victory.
"Negative emotions like fear, anxiety, and anger, can be powerful motivators for political participation," says Daron Shaw, who conducts the Fox News Poll with Chris Anderson. "The lack of enthusiasm for Biden, however, does create an opening for Trump to define him as out of touch and not up to the task."