Justice for Black Lives Must Begin With Us (Part 1)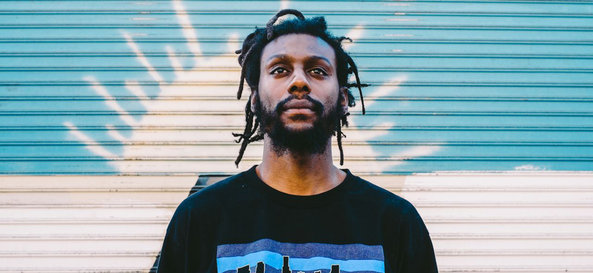 [Editor's Note: This interview is split into two parts, read the second part here]
Eric Garner died for no reason.
That is not intended to be an incendiary statement, or even a political one. It is simply a fact. It is the only conclusion a rational person could possibly reach after viewing the video of Garner's death at the hands of Officer Daniel Pantaleo. You can view it yourself, if you are so inclined, but it is grim viewing. It shows a married father of six named Eric Garner stopped by police for selling loose cigarettes on Staten Island. In short order, a mild confrontation between Garner and a few police officers results in him being put into a chokehold (which was banned by the New York Police Department 21 years ago) that ultimately results in his death. He shouts "I can't breathe!" anywhere from nine to eleven times, depending on who you ask. In any case, he should not have needed to say it even once.
Why the police did not see fit to listen to him is a mystery. What threat this man posed to them is a mystery—though Garner towers over the officers, they outnumber him. He's clearly irritated at being confronted, but he isn't being violent.
Why a grand jury did not bring charges against the officers is the greatest mystery of all.
Propaganda is a rapper from Los Angeles who has been a vocal advocate for racial reconciliation. We asked him for his thoughts on Garner's death, the unavoidable comparisons to the recent ruling on Michael Brown's case and how the Church can be a voice for justice in a country that continues to feel the repercussions of a racist legacy.
What made me interested in talking to you was the tweet you sent out about something your daughter said to you. Can you tell us a little about that story?
My wife is also involved in a lot of advocacy work dealing with issues of equity and justice in education. [My daughter] was born into a family of freedom fighters, so she kind of just put two and two together as we were discussing with her what was going on in the world.
I had left to go do some shows and my wife called me and put my daughter on the phone. She was just frantic, "I want you to come home because I'm seeing when the police hurt black men, they don't get in trouble."
And I froze, you know.
The first thing I could think of was my brother is an officer. So I was able to first say, "You know, your Uncle Leon is a cop, and I know he loves and respects me." And then secondly, I was able to use it as a moment to tell her, "Just remember to keep Daddy in prayer. When Daddy leaves the house, he's out trying to change the world. I'm out sharing the Gospel, I'm out trying to make the world a better place for you and for your future siblings and stuff like that. This is why it's important that Daddy leaves, it's so stuff like this doesn't happen anymore." That's all I could give her. I really didn't have much else I could say, you know? I mean, her logic made perfect sense.
I'm a white kid, so I don't know how all this works, but growing up, did you have to wonder about those questions, too? Like, "Are police going to treat me differently?"
I remember it becoming a reality. I grew up during the war on drugs so we had DARE officers and cops try to come and show us that they're cool and to "say no to drugs" and all those campaigns. In kindergarten, you're like, "Yeah, I guess police officers are cool," until you're walking home and you're stopped and asked questions and then just completely confused.
I lived in Los Angeles, so our city was very diverse. I remember walking home with this little white kid and this very fair-skinned African-American kid and us getting stopped walking home from school and I got searched and carded and ticketed, but the other two guys he let go free. I remember going to the liquor store just to buy some candy and, "So what are you doing in this neighborhood?"
I remember my own father getting stopped. He's taking me to basketball practice and, "What are you doing in this neighborhood? This is a nice neighborhood. What are you doing out here?" It's almost like you learn quickly that the police don't like you.
Around that time, my parents became believers. I remember my father stumbling over his own words, really trying to say, "Here's the thing, son: You just have to respect them. I don't know what to tell you. Just get home. If that means you 'yes, sir,' 'no, sir,' do what you have to do. You just have to make it home. Because if you're a threat, they will beat you. You just can't be a threat. You have to do everything in your power to show them you're not a threat."
You and others who have spoken out about the Eric Garner ruling and Ferguson have gotten a lot of pushback. Where do you think that is coming from, and how do you respond to people who say, "Well, how do we know that justice isn't being carried out?"
I think it's very hurtful. Believers, wherever you fall on opinions in a story or in an issue, we're called to compassion.
That's been my mantra to people. I'm saying, "Yo, you should be fighting to understand. Whatever you feel or don't feel about a situation, just fight to understand and know our call is to mourn with those who are mourning."
The pushback I'm getting is people responding to particular facts and how to deal with facts. I can only respond to them, "I'm not even arguing the facts. What I'm saying is, there is a nation of people hurting, and who are you to tell them that they don't feel pain?" Through the whole thing, as far as Christians are concerned, I'm looking at you and I'm going, "You of all people should put your arm around a hurting person. You don't need to know why they hurt."
The greatest example is the woman they caught in adultery. Of course she's wrong. The facts show she's wrong. Christ didn't need to hash that out with her.
[From] what I've seen, believers have responded wrongly because I don't think they truly live an integrated life. [They] don't know enough people of color. Once you humanize something, you become much more slow to speak. But I think a lot of times that comes from living in a very homogeneous type of life to where your views and your understanding is never challenged because you're not living among it.
A lot of people are saying, "I'm sympathetic to the cause, but why do they have to riot? Why are they burning down buildings? Why can't they just be peaceful about it?" How do you speak into that situation?
I think Dr. King nailed it back in the '60s in saying, "I don't condone this type of violence, but I understand it." He called it "the language of the unheard."
Let's say in a parenting situation, if you find yourself yelling all the time, yelling at the child, what the child learns is, "You only mean it, I only really have to obey you, when you yell. Because any other time when you're speaking peacefully, I know I can still get away with things." So you condition that child to say, "I'm only going to listen to you when you yell."
In this type of scenario, there was 130 peaceful protests. They're called die-ins, where people were going into businesses and retail places and laying down, singing protest songs. There was organized summits. But when you turn on the TV, what you see, when people finally talk about it, is when a building is burned.
What I'm saying is, not that I condone it, but I understand it, because you only listen when something is burning. It wasn't an issue until we lit this house on fire. But when I was trying to tell you very peacefully, very honestly, and then showing you examples, and then filming the person being harassed by the police. I don't mean harassed—killed. You see this with your own eyes. You're seeing this. The video's not enough? The testimony is not enough? I don't know what else it takes for you to listen to me. And people do a lot of irrational things when they feel they're not being heard.
This interview is split into two parts click here to read Propaganda's thoughts on how the Church and Christians can help work toward reconciliation.
Tyler Huckabee
Tyler Huckabee is RELEVANT's senior editor. He lives in Nashville with his wife, dog and Twitter account.