Obama's Former Faith Director on Paula White: 'Simply Wrong'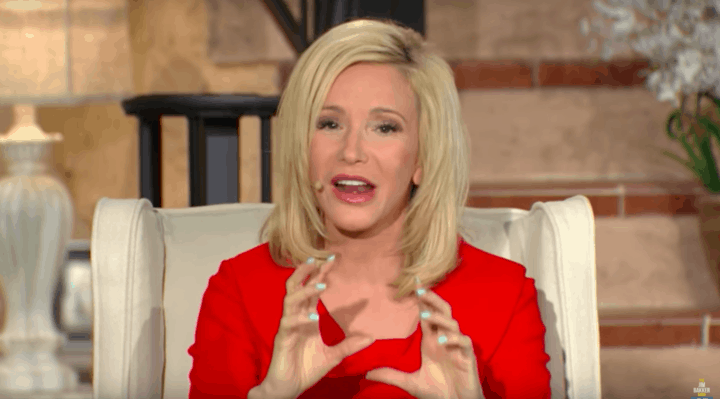 President Donald Trump raised a lot of eyebrows over hiring Paula White, a prosperity gospel-style preacher, to the Office of Public Liaison. The New York Times reported that "her role will be to advise the administration's Faith and Opportunity Initiative, which Mr. Trump established last year by executive order and which aims to give religious groups more of a voice in government programs devoted to issues like defending religious liberty and fighting poverty."
But now, Melissa Rogers, who was the executive director of the White House Office of Faith-Based and Neighborhood Partnerships, is speaking out about what she considers to be a serious breach in the integrity of her former job.
The biggest red flag, she says, is that White sells religious-themed items, many of which she pitches as bringing spiritual blessings. Rogers says that this opens up a clear conflict of interest.
White is an interesting character. On her website, she offers packages like the "Favor" DVD, in which she promises to that "for your Favor Seed of $20 or more, we will send to you Paula White's DVD teaching "How to Walk in The Favor of God" which explains that "Favor is God's divine endorsement. Many people will reach their destination but not all will fulfill their destiny. Favor is necessary for you to complete your God ordained destiny!"
Earlier this year, White declared "TRIPLE FAVOR" over her Facebook fans, promising that there would be "healing and miracles" and their "finances would flow."
She told the New York Times that she "regularly" visits the White House.