Christianity in America has been on a slow decline for decades, but a new study suggests that the decline is speeding up.
A study from analyst Ryan Burge shows that there's no major denomination where a majority of members are under 45 years old.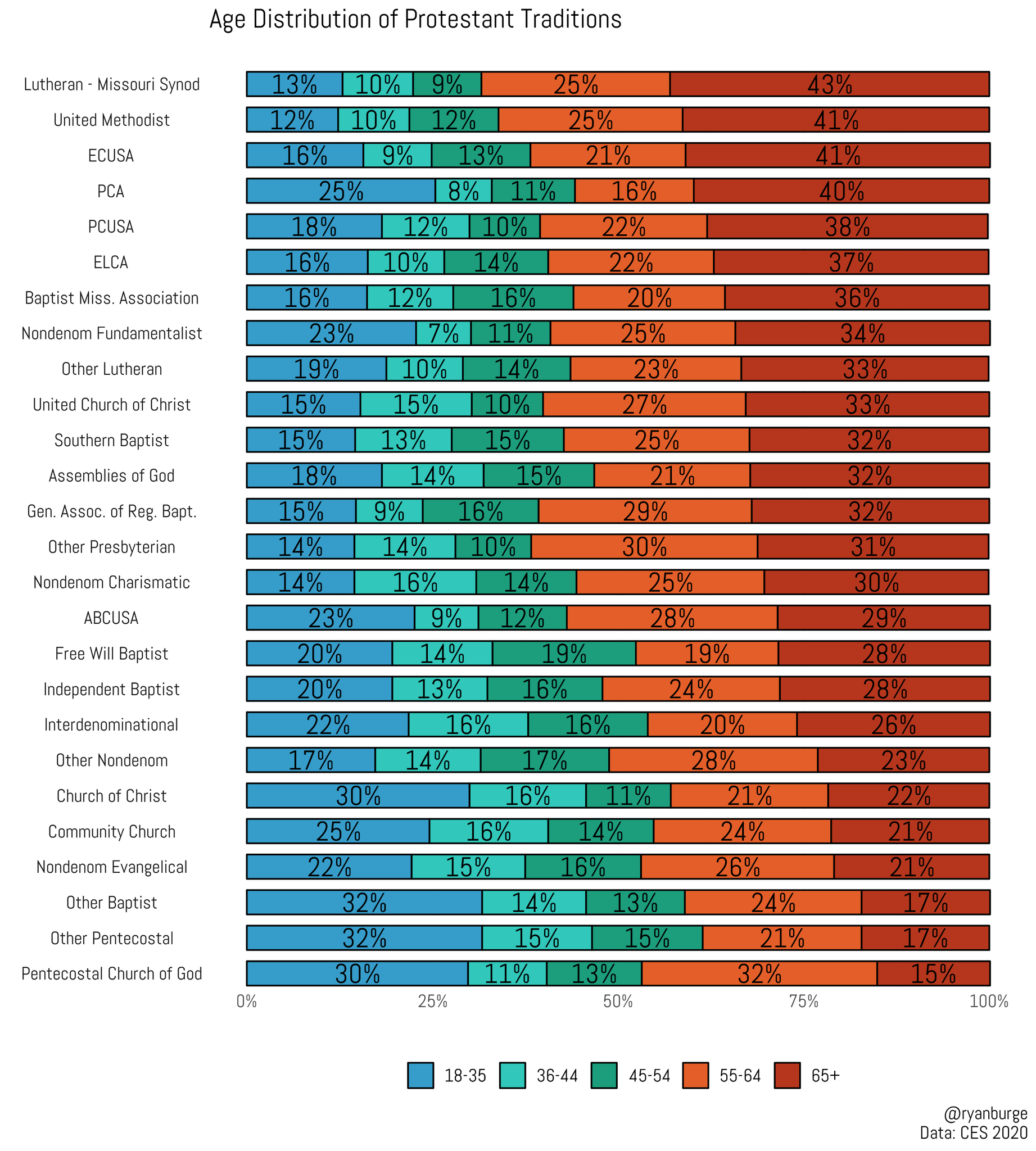 "68 percent of Missouri Synod Lutherans have seen their 55th birthday," Burge explained. "It's 57 percent of Southern Baptists."
This means that Christianity is aging out, and Millennials and Gen Z aren't filling in the gaps. A 2022 Pew Research study backs up this report. Christianity is expected to become a minority by 2070, while "religious nones" — those who don't associate with any religion — will rise.
This isn't to say that Christianity will die off completely in America. Other reports show that a majority of Gen Z and Millennials are interested in exploring spirituality. But what that looks like practically, and what it means for the future of the Church in America, is yet to be determined.