Conversation and a Vacuum
Late Monday afternoon I arrived home to find a Kirby vacuum system sitting squarely in the middle of my living room. Being the cool and always understanding husband, I asked wife, Amy, what it was doing in our house. She informed me that while she was at home earlier, a team of Kirby reps convinced her to allow a 15-minute demonstration.

What followed could only be described as a household coup.
A virtual swat team of cleaners came in and two and a half hours later–yes you read that right–she was shown, and quite convincingly, what filthy pigs we really were. Not 15 minutes later, as promised, my wife's day was swallowed up with vacuuming, scrubbing and shampooing. I have to say, to their credit, that 2-foot-by-2-foot square of carpet they spent their time cleaning was pristine. At the end of the presentation they began to give the "close". My wife, being the critical consumer went for the bottom line: 1,800 big ones.
What's really interesting is that my wife, whom I love deeply, has no problem telling me "no". She has no problem telling me "no" even for things I desperately need. So this is why I was a little confused, because I arrived home and the vacuum system was still unpacked. I thought we already owned a good vacuum cleaner. She said "no" was stated multiple times in the conversation, but the guys were persistent. They told her they were going to leave the Kirby with her so she could think about how this was going to change her life. I asked her when they were going to pick up this life-changing item up and she told me sometime that night. Well, to say the least, I was looking forward to communicating what "no" really meant.
I had completely forgotten about my suburban showdown once we ate dinner and were cleaning up. But then the doorbell rang, and I began to sweat. I was nervous. What if I couldn't say "no"?
As I opened the door, a young, sweaty (yet cleanly dressed) and worn out college student faced me. He was not in the mood to haggle. I politely told him we were not interested. He told me all he needed to do was pack up the system and wait for the team to pick him back up. He packed up and we made small talk about college jobs and the sort. He made a call and left a voice mail for the driver of his van. Somehow we both knew something had happened.
See Also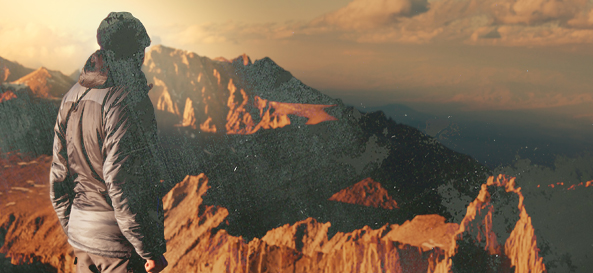 We soon ran out of surface talk and began talking about life. Not the kind of life stuff that is neat and organized, but the kind of stuff that hits you in the face and it stings for days afterwards. The sales rookie, Kurt, shared his bout with drugs and dropping out of college his senior year. He lamented about not having a relationship with his parents. He shared about his disjointed experiences with Christians and with the Church.
I knew in that moment God was doing something to get Kurt's attention. I told him so. He seemed to think so too. Knowing Kurt knew I was a pastor, I told him I had no intention of trying to "close the deal" with him, and he seemed to appreciate that. What happened over the next two hours, besides him being forgotten by his ride, was unforgettable. He was able to open up- sharing his dreams about being a musician and making a difference in the world. Finally, his ride came.
As he was walking out the front door of our house, he commented how he had never met Christians like us. He didn't explain and I didn't ask him to. But I realized in that moment, with all that had taken place that day, I was glad Kirby had visited my house.