It's not every morning that God wakes us up at 4:30 a.m. But to wake us up at 4:30 a.m. two nights in a row … yeah, I get it. I'm awake.
I live in Virginia Beach where the waves are bigger than those of a toilet, yet small enough to make one drool over west coast swell. About two weeks ago I spent the day trying to ride what us east-coasters call "mush" (pronounced moosh). While the high-five ride of the day was given to a local other than myself, my arms deserved some sort of recognition for their attempt at high-five stardom. After that session, I was the kind of tired that people make up words for: spent; toast; worthless. The agenda was changed from surf and hang out for the rest of the day, to surf and get home to my bed as fast as possible. I didn't even take a shower. It was home – stairs – bed; peace, I'm out.
Pre-beach, I snooped all over my roommate's bookshelf to see what I could borrow without asking to read at the beach. I grabbed (don't ask about this first one), Plain English for Lawyers and The Sacred Romance. I've had this weird obsession with law since I can remember and I'm just finishing my third year of graduate school in Journalism — go figure. Anyway, there really wasn't any point in me bringing a book, I was so tired after surfing that I probably couldn't have told you what the word "book" meant.
When I bought my sheets the thin red and white parallel lines looked bold and bright; now the white is kind of pink and so is the red. No longer is my bed a puffy candy cane wonderland; it is a surplus of white feathers sticking out of my comforter lying on top of a candy cane mess. The grains of sand, which have made their way into the sheets, have forced me to succumb to a new way of sleeping – my roommates and I have coined the term "care-a-lot." It's when one does not care very much about where their body lies to obtain R.E.M. sleep. I frequently use the care-a-lot method in all rooms of our four-bedroom house – the floor, the couch, whatever. Sleep is sleep. If you thought girls were supposed to be refined and neat, this girl doesn't fall into that category.
So, as my listless body lay atop the goose, candy cane-ish, sand-like mass, I suddenly woke up like it was time to wake up. However, I didn't feel alive and refreshed like I was supposed to be awake – I just felt like I wasn't supposed to be asleep. The clock read 4:30 a.m. You'd think I'd have two options – roll over and shut my eyes until I was back in my sleeping groove, or stay awake. Well, just cross out the first because that option went right out the window. I knew I was supposed to stay awake so I did. I got out of bed and searched my room for my old journals. I found one of them and started reading. This one particular journal was from undergrad where so many days were intertwined with someone else's existence. Glad I woke up from that whole situation. As I sat on my floor shaking my head in both thankfulness and disgust over my former naïve-ness, it came to me like an epiphany – Plain English for Lawyers! No, I'm just kidding, although I have since then read that book and found it very interesting. The Sacred Romance was something that I've actually wanted to read for a while and it was sitting right in my book bag. I grabbed it, plopped down on the "mass," turned on my reading light and "woke up."
I skipped the preface and went right into chapter one. I think at about page three I had tears streaming down my face. It mentioned more than once that God often "wakes us up" because we are the most uninhibited during the early hours of the morning. Had I even thanked God that day? Had I even taken the focus off myself that day? Did I miss what God was trying to show me? (Answers: no, probably not and probably.)
The simplicity of his love is often missed in our day-to-day routines and while the last thing in the world I want is someone to walk away with a clichéd "Jesus loves you" message, it is the difficulty of our own involvedness which hinders our potential Sacred Romance with the creator.
Maybe this whole "waking up" thing isn't really about just the literal meaning. Maybe it's a metaphor for something bigger, something that is both just as surreal and abstract, as it is plain and simple.
The next evening was routine except for the book in my hand as I got into bed. BAM – 4:30 a.m., "Yup. I'm here. What's up … let's go … "
I think that was all He was looking for.
See Also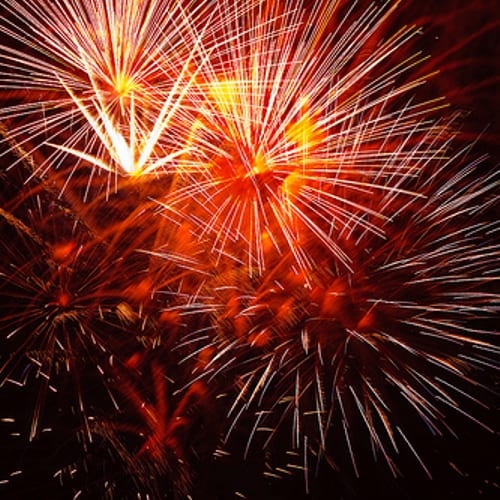 [Danielle Brewer (Dani) is a 24 year-old journalism student at Regent University. While working both full and part time jobs, she realized life was too short to be stuck at a desk and quit her part-time job to go on outdoor climbing trips. Right now she loves being single and sandy.]