Rev. Jacqui Lewis: What Nobody Tells You About Loving Your Neighbor
Throughout the Gospels, Jesus tells his followers to "love your neighbor as yourself." But, as with most Biblical commands, sometimes this is easier said than done. Loving your neighbor is easy when your neighbor thinks like you, has the same goals as you, lives like you. It's much more difficult to love a neighbor you have seemingly little in common with. But maybe loving your neighbor doesn't have to be as complex as we think.
Rev. Jacqui Lewis, a minister at Middle Collegiate Church and author of Fierce Love, is on a mission to prove that loving your neighbor doesn't have to be difficult. Loving your neighbor is a beautiful part of life. Lewis recently sat down with RELEVANT to discuss what we often get wrong about loving our neighbors and how we can care for one another better.
The conversation has been edited for length and clarity. 
Would you mind sharing a little bit about yourself and your origin story and how you got where you are now?
Jacqui Lewis: I'm the senior minister at Middle Collegiate Church in New York, senior minister in charge at the oldest of the oldest, continuous Protestant churches in North America. We date back to 1628. I've always been in love with God. When I was a little girl, my mom told me God was always going to love me and never leave me. I was like, "I like it. I'm sold." 
So now I feel like I sell a worldview, like we can love each other and this is a good thing. I've always wanted to try to do something in my life that would make a love revolution happen. And I get to do that on Sundays and I get to do that in justice work and I get to do that in my writing. 
Let's talk about the writing work for Fierce Love. What was really the question that was on your heart that spurred this writing?
About 15 years ago — sometime in the midst of Trayvon Martin, Michael Brown, Palestine-Israel tensions — as a person who does religion for a profession, I just was like, "What is wrong with us?" What in the name of religion makes you turn an airplane into a missile and fly it into a building, or what makes you put barbed wire around people's houses?
So I started asking, "Is there something fundamentally wrong about religion?" Could we grow up our God? Get God out of our pocket, get God out of our backpack and think about what that universal kind of religion would be? And for many, many years, I thought about growing up God.
I think that sometimes people are like, "I don't know how to come together. I don't know how to love somebody who judges me, who discriminates against me, who maybe wants to other me." So when somebody comes to this idea of yours from a place of being disenfranchised, either as an individual or as part of a group, how should they think about this idea?
I'm an African American woman, whose parents grew up in Jim Crow, Mississippi. So I understand this idea the way the world isn't loving the community, the neighborhood, right? But I come from a people who are resilient and resistant and who have learned how to have joy in the midst of suffering, who will throw down at a picnic or a barbecue or dance or a song, write poetry, play hard at sports. All of those kinds of practices are in most of our cultures, especially this whole idea of the model of Jesus of Nazareth: forgiving your neighbor, forgiving the one who hurts you.
And I don't mean "fake platitudes." I mean, a deep willingness to let go of the anger, let go of the bondage, let go of the baggage. So to have a  practice of, I'm not going to let that roll off my back. I'm going to let that go. I'm going to resource myself with things that are beautiful and lovely and warm and life giving. And I'm going to give you the hand if you can't get on the program of love, but I don't need to be violent with you about it. We are stronger than that. We are better than that. We will not return hate for hate. We'll return, hate with love.
See Also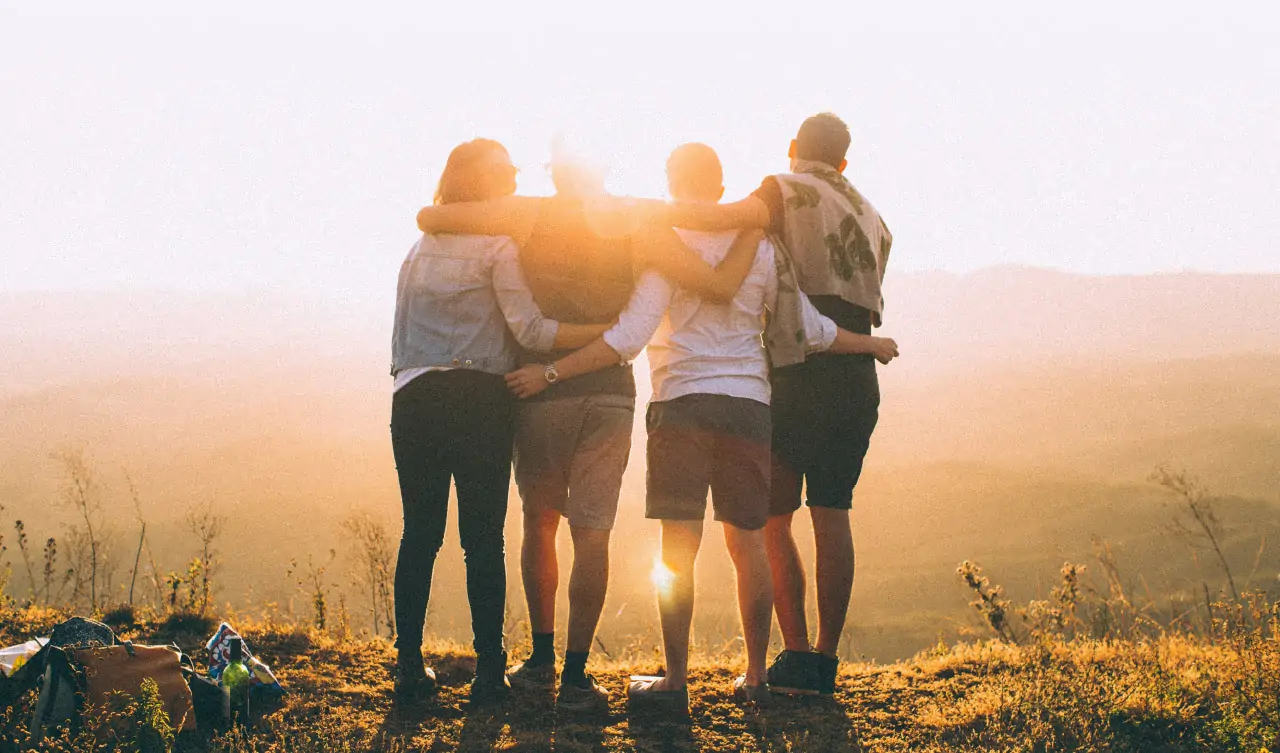 It really requires a muscle to be grown, right? To discover each other's culture, to read books outside of our framework, to where we shop, to how we spend our money, to what do we consume. Can we take a walk in someone else's moccasins and experience life from their perspective? I think that's what grows our love for them.
Would you mind sharing just a few of some practical steps about what this concept might look like and how our lives should be changed by this?
I'll start with "The Truth Will Set You Free." That's a scriptural thing. It actually sets you free to tell the truth. Think about the lies that you have to scamper around to track if you're not honest. But just to tell the truth in love, to be honest all the time, as much as you can with yourself. What's my motivation? Why am I doing this? What does this mean to me, with your people? People don't want to be lied to and the truth can be painful and scary, but to cultivate in your kids, parents and your siblings, in your partnership with your lover, let's make it a practice that we are going to be as honest as we can with each other. 
And then this idea of radical kindness, radical generosity. I tell a story of this good Canadian woman who rescued me when I had a car accident. You might not ever have a chance to take a kid who had a car accident to a hotel and pay the bill. But when you're standing in the grocery line and other people are giving darts to the woman with a hijab, you could be the kind one that distracts her toddler while she picks up her groceries. Or just go the extra step. That guy's trying to cross the street — help him across.
We know how to do this in times of disaster, right? Let's all put the sandbags down and stop the flood. But if every day we found a way to be wickedly, crazy kind to people, I think that starts the love revolution.
My favorite chapter in the last section of the book is the one about seeing. I call it believe in love assiduously. The practical teaching is that the ethical life is about learning how to see. See something, say something; see something, do something; see something and be outraged. Be saddened, be mesmerized by beauty. But see something and say something and see your neighbor as a part of you, see your neighbor's kids as your kids, see the world as a place that requires your particular gift set to do something about it. 
---
You can pre-order Rev. Jacqui Lewis Fierce Love: A Bold Path to Ferocious Courage and Rule-Breaking Kindness That Can Heal the World here.