This Controversial Church Sign Caused a Congregation Walkout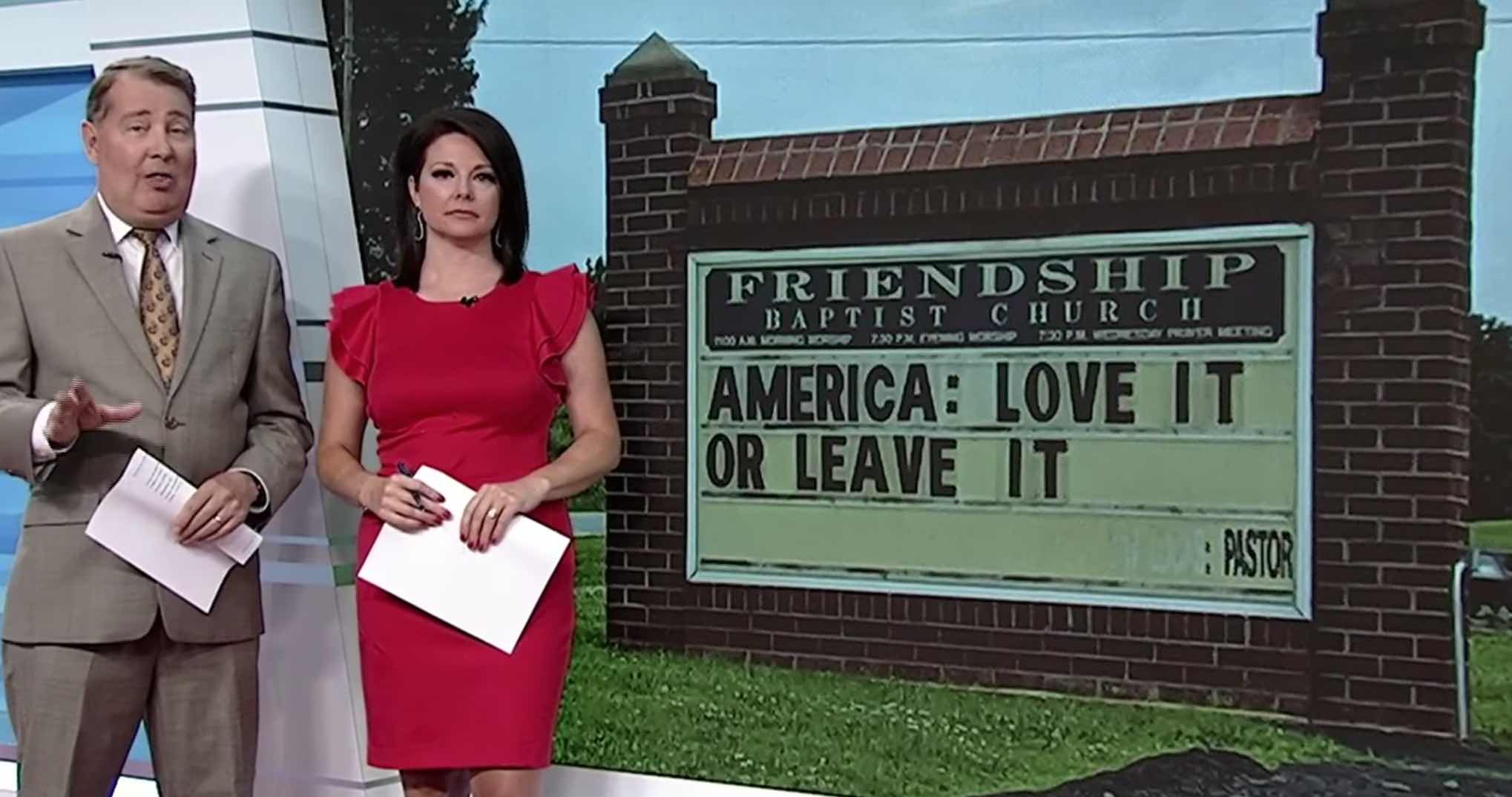 The sign in front of (the ironically-named) Friendship Baptist Church in Appomattox, Virginia, led members of the congregation to walk out before a recent sermon (H/T Faithwire). The sign, which reads "America: Love It or Leave It," drew national attention in the wake of President Trump's widely condemned tweet suggesting that four congresswomen, who are women of color, "go back" to their own countries. All four women are American citizens and three of them were born in the United States.
According to WSET, before the sermon this past Sunday about 20 people walked out of the church in protest before the sermon began. Only about 10 remained. However, the church's  85-year-old pastor, E.W. Lucas, remained defiant.
He told the news outlet, "I've tried to be honest. I've tried to do what's right. But I believe in my country. I love my country. And I don't mind standing up for the country." He later added, "I'm staying until the Lord gets ready for me to leave."
Though he says he has also received some support from the community, Lucas says that he has heard rumors of threats of violence against himself and the church.
"The church might be burned to the ground by someone," he said. "I don't know who. And that the word also was out that I would lose my life, that they would kill me, too."
You can see the report below: