The Supreme Court leak about the fate of Roe v. Wade has set off one of the oldest and most complex debates in the U.S., with the lines on abortion looking starker than ever. Justice Samuel Alito's leaked draft of a majority opinion would end Roe v. Wade, removing the federal protection for abortion rights and leaving the matter up to states. At this point, roughly half of all 50 states would swiftly either ban or severely limit abortion access if Alito's decision actually came down, largely seen as a win for conservative Christians who have made Roe a political priority since the early 1970s.
But Christian opinion on abortion is not a strict "all or nothing" binary. In fact, statistically, the number of Christians who support a total ban on abortion is pretty small. According to Eastern Illinois University professor Ryan Burge, only 36 percent of White Evangelicals supported the statement "Make abortion illegal in all circumstances," with no exceptions for things like rape, incest or medical risk to the mother.
White Evangelicals are actually an outlier on this, by far the most likely to support a total ban. Most religious groups are closer to 20 percent, with atheists and agnostics the least likely, at around six percent.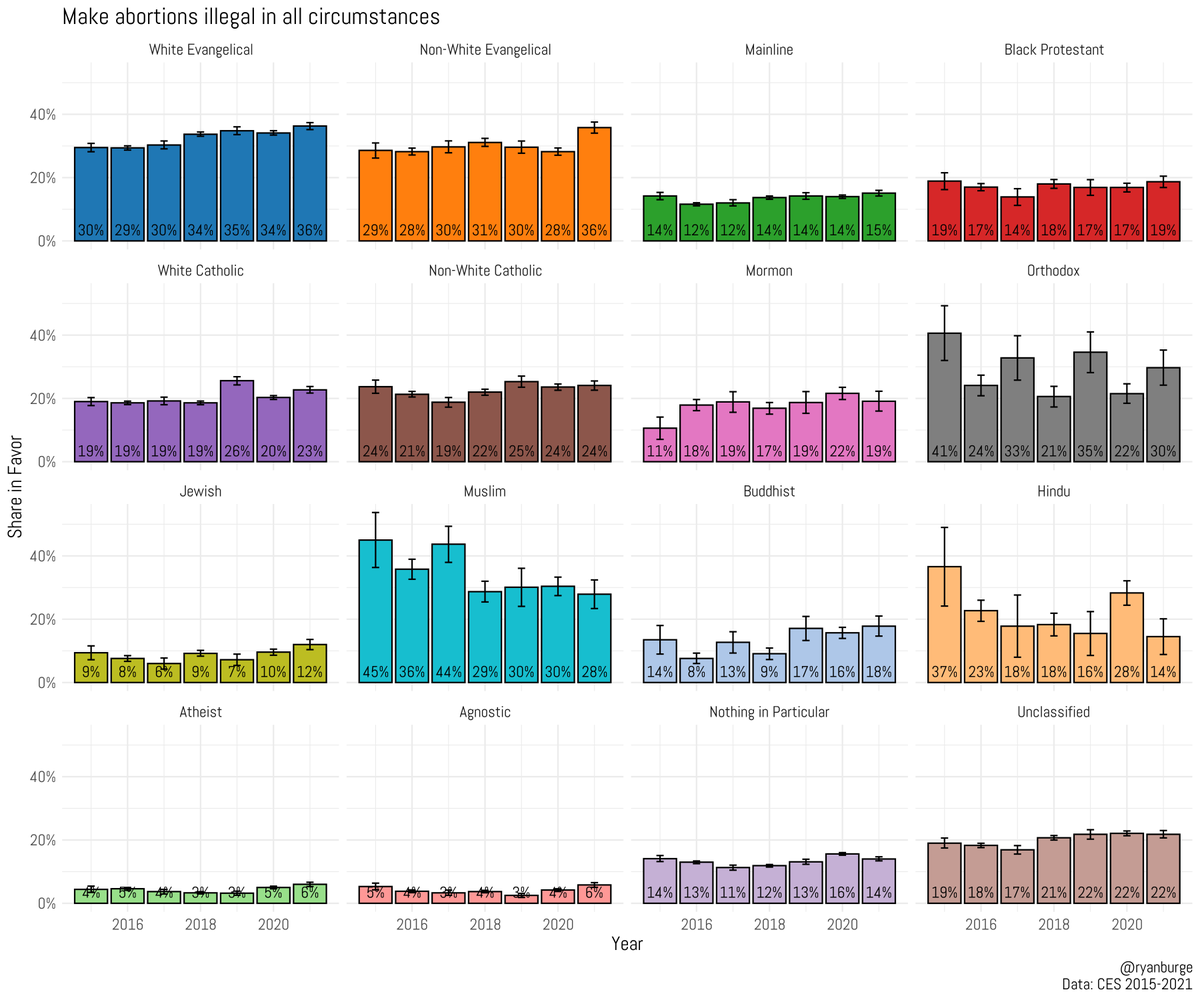 In 2018, about 20 percent of White Evangelicals said it should be "completely illegal" to have an abortion. About 35 percent said it should be "very difficult" and 30 percent said it should be "somewhat difficult." Only about ten percent said it should be "not too difficult" or "not at all difficult."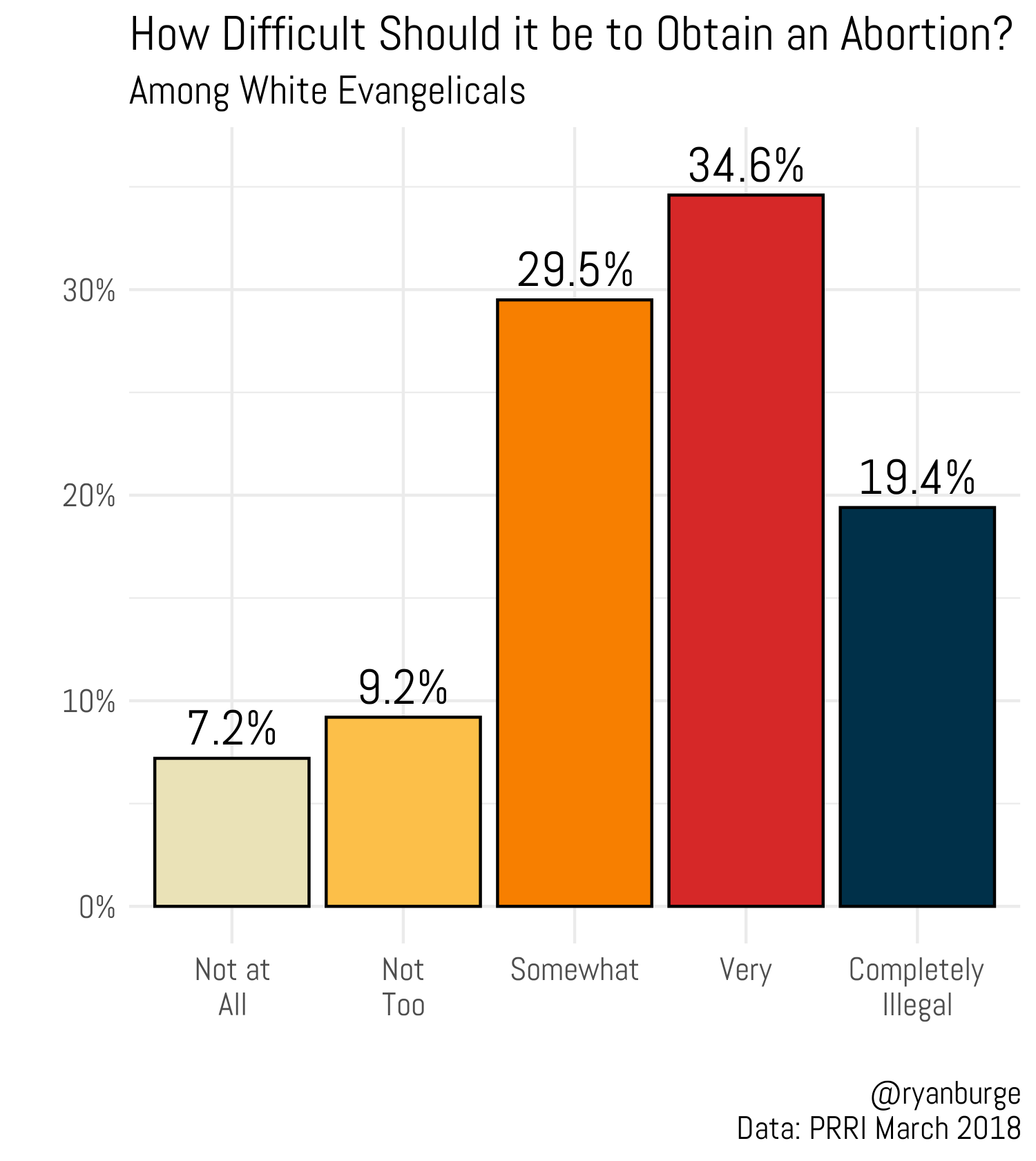 So in what cases do Christians think women should have access to abortion? White Christians surveyed overwhelming support abortion access in the case of rape, the health of the parent and a serious defect of the child. White Christians were less likely to believe abortion should be permitted for reasons like the financial cost, being unmarried and not wanting any more children.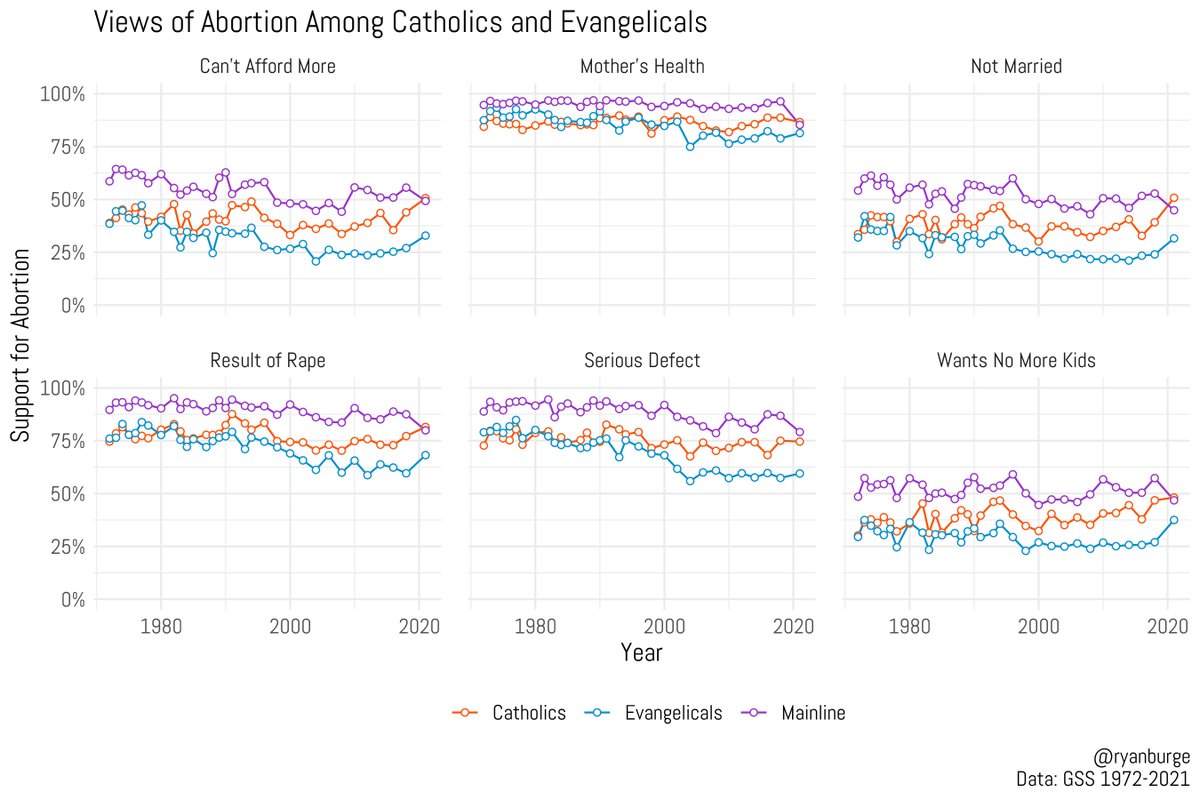 Will this complexity be reflected in the future of abortion laws in the U.S.? Not always. Mississippi and Texas made headlines for their "heartbeat bills," which banned abortion after cardiac activity could be detected, but they made no exceptions for cases of rape or incest. Only Texas' stood the test of the courts. In recent weeks, Arizona's governor signed a 15-week abortion ban that also had no rape or incest exceptions. Kentucky Governor Andy Beshear vetoed a similar abortion bill, though his veto seems likely to be overridden. The tightness of these restrictions doesn't really match the actual will of most Americans when it comes to this subject.
You can follow Burge here.