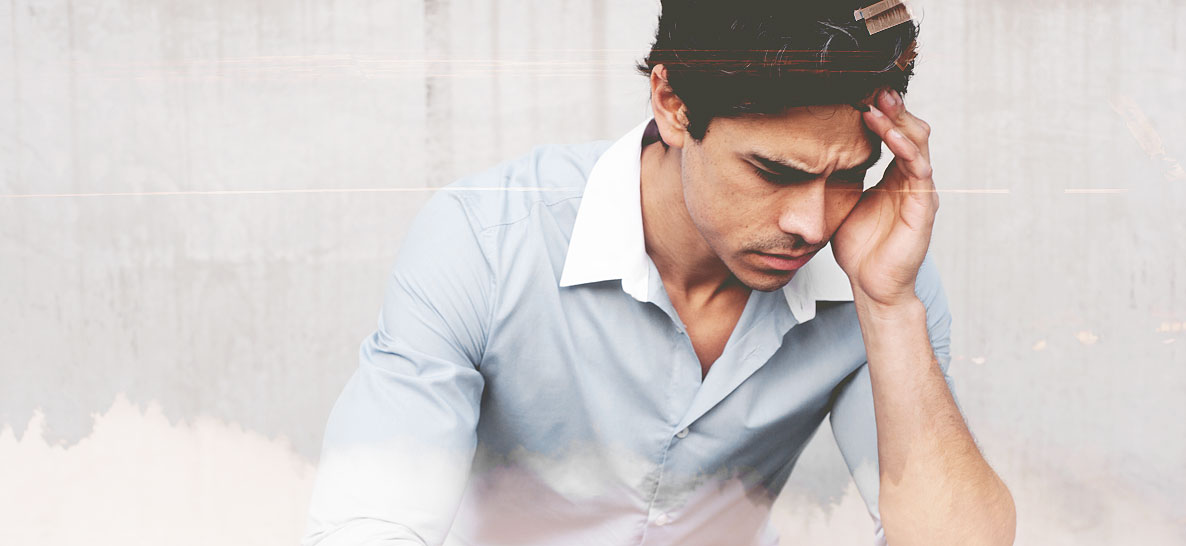 I recently got married, and so far, things have been great! But I got laid off four months after we got married and I am still unable to find work (despite intense searching and applying).
My question is not financial, nor are there any issues in our marriage caused by this. I just struggle with not being able to provide for my wife. As much as I try to lift the burden by doing house work I still feel I am not contributing. Am I looking at this wrong?
David
David, I am really sorry you got laid off. I know so many people who, like you, are awesome, employable, eager, and yet jobless. Both financially and mentally, this is a hard time for a lot of folks. Additionally, when we feel like we're not pulling our weight in our marriage, it can be pretty depressing. So if you'll permit me, I have a few thoughts for you. And I hope that taken as a whole, these thoughts will serve to give you some comfort and direction as you walk through this season.
1. If it Works for Your Family, it Works.
Every marriage is different. We have different values and traditions, we fight, love and communicate differently, and we expect different things out of our marriages. In some households, there is a very strong patriarchal leaning, in others matriarchal, and still others it's kind of an egalitarian, who-the-heck-knows mash-up. Whatever it looks like, there is no one right recipe for marital success.
To that end, you asked "Am I looking at this wrong?" And to answer that question, I'd talk to your wife. Because from where I sit, you're great. You being out of work has nothing to do with you not being a good husband, a good provider and a good man. It has to do with the seasons of life—and sometimes those seasons are junky. But that's me and what it would be like in my marriage.
However, I'm not married to you (though I'm sure we'd have a lovely life together). So what you need to to definitively answer your question and calm your heart, is talk to your wife and see if there's anything about the current season that isn't working for her. You indicated that there aren't any issues in your marriage, but why not ask? Why not overtly communicate and take your wife's temperature on this whole situation? I think it'll calm your fears about how your serving her and allow you to focus in on more pressing issue.
2. Don't Undervalue Your Contribution.
I'm going to push back pretty strongly on something you said, David. And I'm doing this not out of frustration with you, but out of a deep disappointment with how our society has viewed leadership and contribution in modern marriage.
Here's what you said, "As much as I try to lift the burden by doing house work I still feel I am not contributing." Let's break down that logic: Because you're "only" doing house work, you're not contributing as much. Therefore, "contributing" in your mind equals time spent at work and/or money. So, because we assume that the number of hours worked doesn't really matter (example: if you made $300k/year working five hours/week, you'd both be happy), then contribution in your mind must equate to money. Right? Wrong.
Your best contribution in marriage is defined most poignantly and beautifully in Ephesians 5:21-33. Here's a bit of that passage:
"Submit to one another out of reverence for Christ."
Do you see what Paul is telling you? Your contribution is submission to your spouse and reverence for Jesus. Your contribution is leading in a way that has nothing to do with money, but has everything to do with how you serve and love. More simply, your role as a husband is as the servant-in-chief.
David, I get where your heart is and I know you want to love and lead your family well. But if servant leadership at all equates to making money, then Jesus was a terrible leader. Tweet that, homie.
And finally …
3. You Have to Get a Job.
I can feel you saying, "Ummmm, did you not understand the question? I can't find a job!" Right, I know you can't, and I completely believe you. But let's get out of the theoretical theological realm for a moment and just talk really practically.
Being out of work is draining and depressing, like I need to tell you that. Even if your marriage is OK with it and your finances can weather the storm, it just feels crummy to send resumes and applications into the empty void. For a time, you can sustain it. But after a few weeks and a number of concessions over how much you're willing to make and what job you're willing to take, you start to lose steam.
I think that's where you're at, David. Because from what you've told me, the only person who's not OK with this season is you. Which is why you need to just find some random job somewhere—anywhere.
Now, typically when people receive this advice, they push back with a number of replies:
"How will I have time to look for a job if I'm working?"
You'll have time. You know as well as I do that you're not spending eight hours a day, every day, job hunting. It's impossible, draining and Madden 15 doesn't just beat itself. I can assure you that if you commit to a serious hour a day of hunting and applying, you'll get the same results as you would swirling in the eddy of Monster.com.
"It's not worth my time to make minimum wage if I could be making 10 times that with my degree!"
You're making nothing right now. So…
"What if I get a job in two weeks and have to quit this barista job that you're proposing?!"
Then quit. My grandfather used to say, "If you get paid by the hour, then you can quit by the hour." There isn't a sane manager on earth that would be surprised about you taking a job in your field over a job pouring a Grande Americano for some over-caffeinated advice-column writer.
Whatever your objection may be, overcome it and try to get to work. While some people are cool with doing nothing, I get the feeling that you're not one of those folks, David. And while I'm sure the contribution you're making to the home is significant and really helpful for your wife, it's not her that I'm worried about right now. You're the one who needs to feel tired from a hard days work. So get out there, do some random job (which is probably the last time you'll ever get to do that), and turn down the noise a bit on this whole situation.
Thanks for asking a really timely question—and good luck with the hunt, David!
"Get yourself a jobby job!"
Eddie
Have a question? Good! All identifying information will be kept anonymous. Send an email to [email protected]