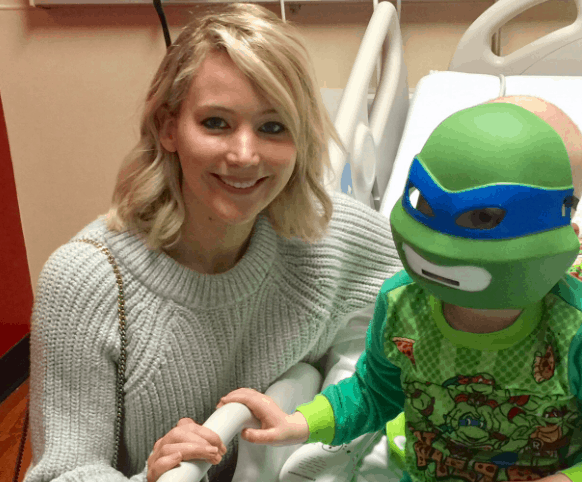 Workers and patients at Norton Children's Hospital in Jennifer Lawrence's hometown of Louisville had a special surprise visitor on Christmas Eve. The Hollywood megastar stopped by to hang out with kids and staff members who were spending the holidays in the hospital.
Lawrence has visited Norton Children's Hospital for the last three years, but this year, kept her trip a surprised.
Parents and staff members took to social media to post a few images from the day, and as this one with a little Ninja Turtle shows, it looked pretty awesome.
As Time notes, earlier this year, she gave $2 million to create the Jennifer Lawrence Foundation Cardiac Intensive Care Unit.