Contemporary Christian Music's journey began in California, when a bunch of longhaired Jesus Freaks got sick of letting "the devil have all the good music" and started writing worship songs that sounded like the sunny folk rock that was in vogue at the time. Larry Norman forged a path soon followed by the likes of Andraé Crouch and the Disciples, 2nd Chapter of Acts, the Imperials and Keith Green. Soon, mainstream acceptance came from the likes of Amy Grant, Kirk Franklin and Jars of Clay, and the modern worship movement morphed CCM into how we think of it today.
That's the broad story of CCM. But if you want to really understand Christian Rock, you've got to look into Christian Metal — sometimes called "White Metal." There is no purer distillation of just how strange, unhinged and sometimes kind of awesome popular Christian music could get at its peak than when a collection of spandex-clad, feather-headed guys who looked like the wandered off the of the original Mad Max movies tried to synthesize (literally, sometimes) the Good News of the Gospel and the bone crunching sorcery of rock and roll
It seemed strange to outsiders but, truth be told, the leap wasn't quite as dramatic as it seemed. From its infancy, metal had been interested in the supernatural. Rock icons like Led Zeppelin made no secret of their interest in fantasy like Lord of the Rings and Black Sabbath fended off accusations of Satanism with Master of Reality, which is probably the first real Christian Metal album. At the very least, the case could be made that "After Forever" was the first Christian Metal song ("Is God just a thought within your head or is He a part of you? // Is Christ just a name that you read in a book when you were in school?")
Given that sterling pedigree, Christian metal bands often found themselves more than welcome to share billing with their more overtly occult-curious peers. Bands like Barren Cross, Holy Soldier and Guardian never became household names, but they enjoyed cult status among certain corners of the metalhead scene.
And then, of course, Stryper. Can't forget about Stryper. A group of SoCal guys who were obsessed with Van Halen's guitars but distressed by their lyrics, Stryper (named for the "stripes" that were wiped into Jesus' back before he was crucified) became a very big deal. With matching, black and yellow outfits and hair to make Dolly Parton jealous, the band went multi-platinum with 1986's To Hell With the Devil, along with MTV airplay and even a Grammy nomination.
Metal has always had a taste for the theatrical, and Stryper proved shrewd at applying such theatrics to their sound, their stage presence and, most importantly, their album covers. Christian art, with its millennia-old interest in transcending death and battling the demonic, was a natural fit for the metal genre, and Christian metal acts took to it with glee. You don't have to be a metalhead to appreciate the craft, skill and demented imagination in some of Christian metal's most insane album covers. You just need two eyes, a spirit baptized in the waters of rock and roll, and a heart of courage for what might lurk within.
Stryper: Soldiers Under Command
Not Stryper's best known album but probably the one that comes closest to communicating their whole deal. If you don't have the Book of Isaiah memorized, that specific scripture is a reference to the coming messiah: "But he was pierced for our transgressions, he was crushed for our iniquities; the punishment that brought us peace was on him and by his wounds we are healed." What exactly does that have to do with four guys dressed like bumblebees and packing enough heat to take down the Sopranos? Not every question has an answer. For example: Was Senator Ted Cruz in Stryper? There is just no way of knowing.
Barren Cross: Rock for the King
Stryper wasn't the only Christian metal act to find some love from MTV. L.A. natives Barren Cross found traction with a slightly heavier brand of rock — more Iron Maiden than Twisted Sister. Their blue-and-cream aesthetic here might suggest suggest "Scottish Eurovision contestant" but the music itself is genuinely great metal. Check out "Imaginary Music" and make sure your Awesome O-Meter is set for MAXIMUM OVERDRIVE.
Bride: Silence Is Madness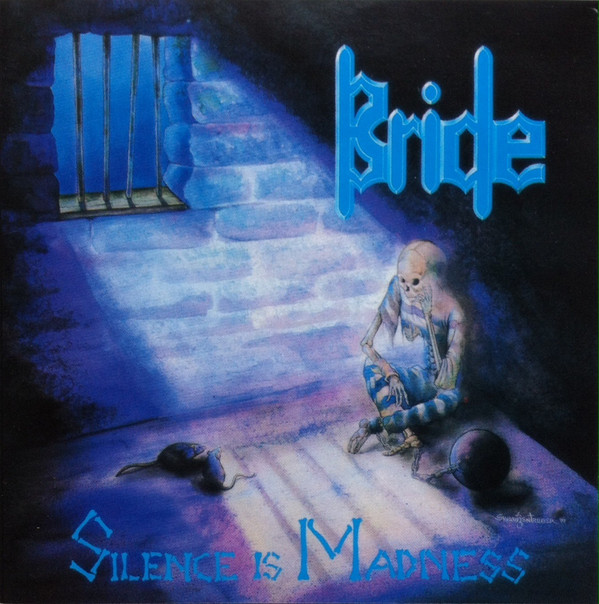 Bride was all over the map. Sometimes a heavy metal band. Sometimes a little more hair metal. At their peak, the band veered towards mainstream success with straightforward rock and roll, recorded in the same Nashville studio that made Amy Grant a star. That album, Kinetic Faith, netted Bride a decent following and even one of CCM's Dove Awards, but the band's heart was never really in radio play and they kept drifting back to the metal they'd cut their teeth on.
Deliverance: Weapons of Our Warfare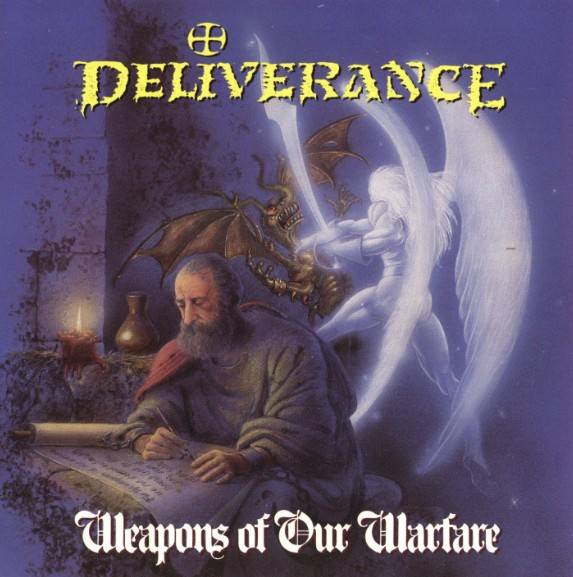 First thing's first: Awesome cover. If you were a Christian kid smarting about not being allowed to play Dungeons and Dragons or Castlevania, one look at this sanctified slab of A-grade awesomeness ought to cure you. But Deliverance wasn't for the faint of heart. They were more in line with bands like Anthrax and even Slayer — bands with a hard edge and harder guitars. But Deliverance never watered the message down, opening Weapons of Our Warfare with a bonafide sinner's prayer.
Sacred Warrior: Master's Command
Sacred Warrior became a Christian metal band the old fashioned way: by starting out as a mainstream metal band called Nomad at the time until their guitarist became a Christian, led the rest of the band to the Lord and the band started to pursue a higher though no less hardcore calling. Sacred Warrior was into more melodic, progressive metal than many of their contemporaries. Lots of their songs and lyrics are just one acoustic cover away from being ready for Sunday morning worship service. The angel on the cover of Master's Command looks ready to cover "Holy, Holy, Holy" herself.
Guardian: First Watch
Guardian started off as a squarely metal band, but softened its edges over time in favor of more classic meat and potatoes rock over time. But First Watch, as you can see, captures the band surveying the horizon, preparing to win the wilderness over with a hard rock hallelujah. The band fought to get out of their first contract so that they could sign to a more explicitly Christian label – a fight they won, though they lost their original lead singer along the way. Eventually, the band released a certified hit with "Power of Love" and continued to morph into a more standard alt-rock band along the lines of Bush or Stone Temple Pilots. Real '90s kids aren't complaining.
Tourniquet: The Slow Cosmic Voyage to Wisdom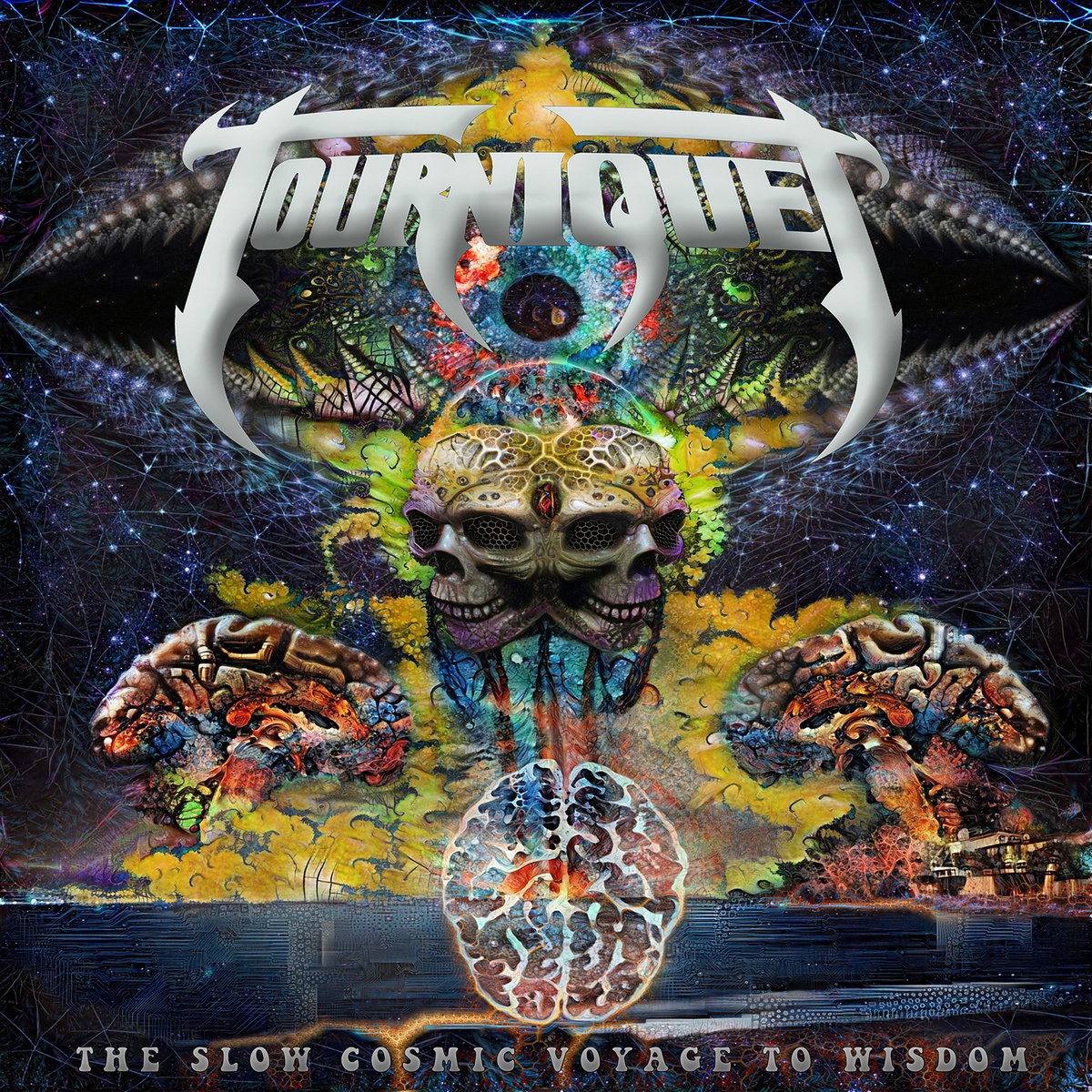 Tourniquet is very much their own thing, carving a unique space in Christian metal where many of their peers were interested in retooling what worked. Thrash metal masters gifted with rare musical talent, Tourniquet pushed the boundaries of genre and wasn't afraid of the odd acoustic show. Like many bands on this list, the Iron Maiden influence is clear. But unlike many bands, the lesson Tourniquet seemed to take from Iron Maiden was to not be afraid to blaze your own path.