'There's Nothing to Do Here,' Brags Nebraska's New Tourism Campaign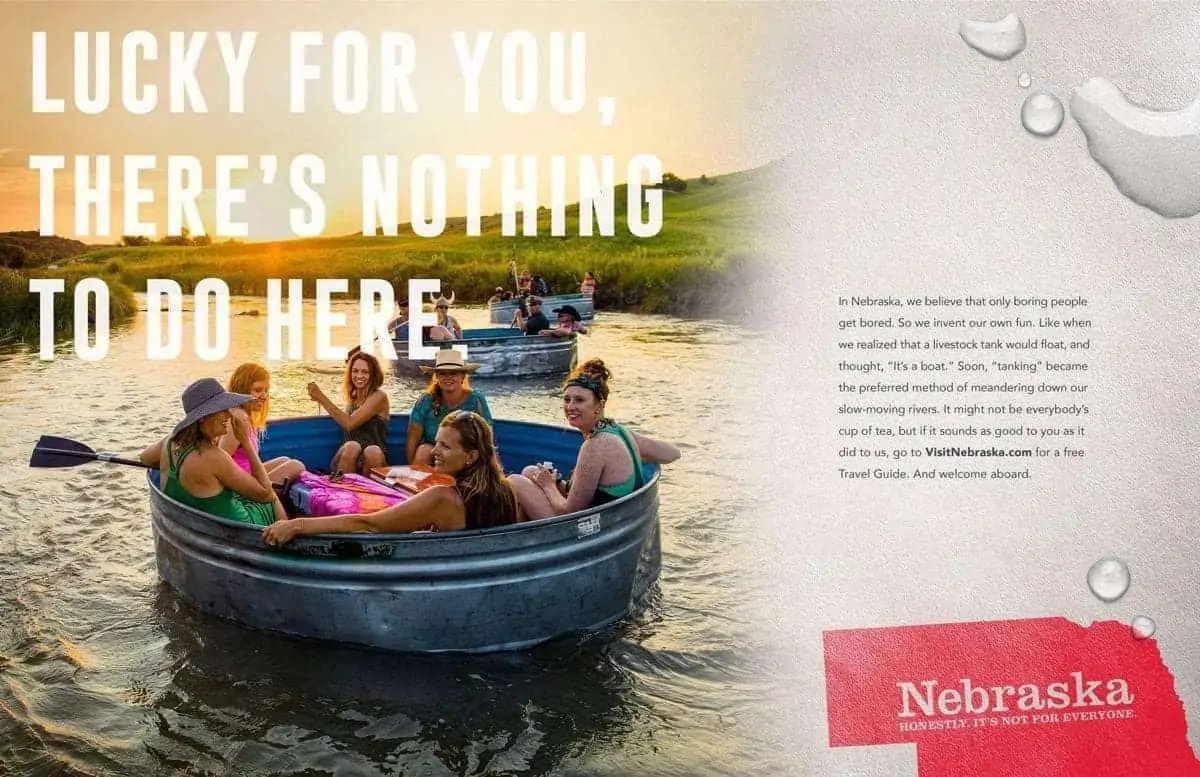 For four years in a row, Nebraska has finished dead last on a list of states people claim to be interested in visiting. Travel writers have praised the state for its vibrant music and arts culture, but to most of us, Nebraska is little more than corn and dust and people who chew on blades of grass.
Now, the state is clapping back at the haters, in a way. Yesterday, the Nebraska Tourism Commission revealed their new slogan: "Honestly, it's not for everyone." That's real! Amazing!
A news release from Nebraska Tourism doubles down on the shrug-worthy phrasing. It says the state "may not be on everyone's bucket list." But, if you like places that are "unpretentious and uncomplicated or if you enjoy escaping the big city life for moments of solitude in the open plains, creating your own fun or exploring the quirkiness the state has to offer, chances are, you will like it here."
Nebraska is selling itself by telling you have to create your own fun. That's incredible. Also, "quirky" is the word people use when they're talking about how their coworker air drums at his desk, not what they say when they're trying to entice people to hang out with them.
More slogans for the new campaign: "Famous for our flat, boring landscape" next to a group of hikers traversing a rock formation, "Another day on the dusty plains" next to someone splashing in a forested creek and "There's nothing to do here" alongside some people floating down a river at sunset.
"I just don't think the best way to pitch ourselves is calling out stereotypes about ourselves," said Micah Yost, a Nebraskan branding and marketing whiz told The Washington Post. "There's no reason why that would draw people to the state."
So, does this make you want to go to Nebraska? No? Well, turns out, the state's not for everyone!