Andy Savage Is Planting a New Church Following Resignation Over Sex Abuse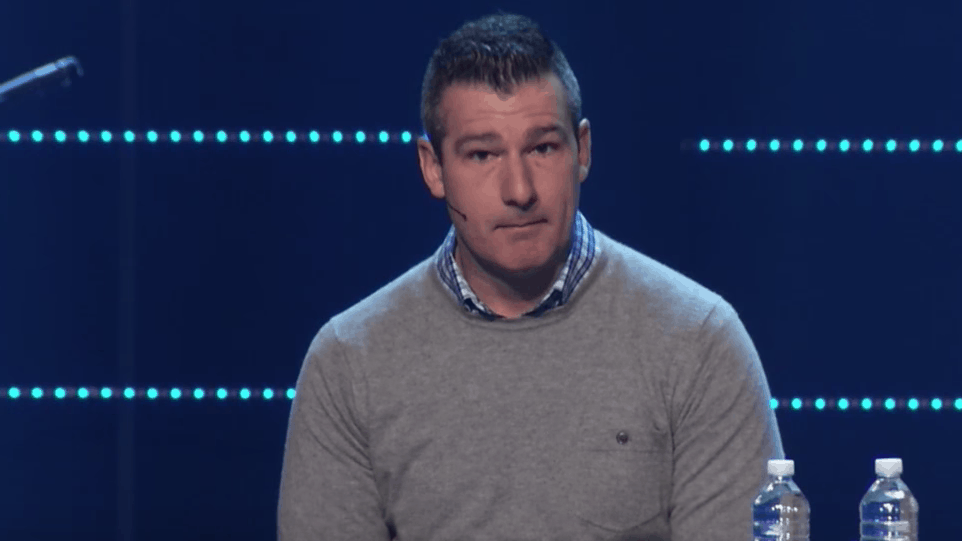 Andy Savage, the Memphis, Tennessee pastor who resigned from Highpoint Church after revelations that he had sexually abused a minor while working as a youth pastor, appears to be planting a new church.
In an interview with the New York Times, Jules Woodson opened up about the details of what happened between her and Savage when she was a teenager. Savage had addressed the abuse from the pulpit following Woodson's viral tweet, and his confession was met with a standing ovation. Savage called his abuse of her a "sexual incident" and repeatedly noted that it had taken place over 20 years prior. Following public outrage stemming from the New York Times interview, Savage resigned from Highpoint. In his resignation statement, he said, "As I've reflected during my leave of absence, I have come to see that many wrongs occurred in 1998. The first was my inappropriate relationship with Jules, which was not only immoral, but meets the definition of abuse of power since I was her youth pastor; therefore, when our relationship became physical, there could be no claim of mutual consent. Another wrong was the failure to follow due process afterward; Jules deserved, and did not get, a full investigation and proper response 20 years ago."
But now he appears to be launching a new venture called Grace Valley Church. The website directs to an online questionnaire, created on Savage's website.
Woodson reacted to news of Savage's new ministry venture on Twitter, saying she believed Savage's actions permanently disqualified himself from church leadership.
Woodson wasn't alone. Boz Tchividjian, executive director of Godly Response to Abuse in the Christian Environment, tweeted that this new venture was an example of Christian leaders "protecting and empowering of offenders and the attempted silencing of truth."

Woodson was encouraged by author and preacher Beth Moore, who herself has spoken about her own past abuse.
Following Savage's departure, Highpoint's lead pastor Chris Conlee also resigned, following comments made from the pulpit that accused "bloggers and social media critics" of being "hateful" for calling for Savage's resignation.