How God Teaches Us to Pursue Justice
How do I advance the Kingdom of God as a woman of color, a daughter of immigrants, who is seeking to follow Jesus Christ through imitating His ministry to the poor and dispossessed among us? Though I have diligently sought an answer to this question by engaging the Lord during my time at a university known for its activism, committing to a local church, talking with the most privileged and most marginalized members of my community and building my career in the social sector, my response to the polarized political climate of the past two years has exposed shortcomings in my discipleship that dismay me.
To an outsider, my behaviors may appear to have stayed constant, but internally, I have grown defensive and embittered in my work, causing me to ask all over again: Jesus, how do I walk in Your way?
I felt freshly confronted with my need for His leadership during a work meeting about the widening income inequality in my city. As I sat in a conference room, confident that I was following Jesus by advocating for the economically marginalized, I began to sense that confidence feeding into indignant rage as other speakers disagreed with my argument. Thoughts began racing through my head that their privilege, the color of their skin, the places they had come from had blinded them to the need before us. I began trying to speak over them. I remember thinking, I will make you agree with me.
Then I felt the Lord interrupt my internal monologue. It was as if the Holy Spirit suddenly delivered clarity on two truths: He has called me to serve the world, but He never called me to condemn it. I left that meeting chastened and pensive, realizing that in judging those around me, I had taken it upon myself to do a job that the Lord had not ordained.
In my moment of rage and judgment, who was I following? Whose kingdom was I building? These questions weighed on me as I thought about the many other instances in which I had mentally categorized those around me into "us" or "them." "Us" being people who cared about equity and justice, "them" being people who did not. Working in the social sector during a particularly vicious election season had only made my behavior more pronounced.
With my value for those whose opinions I aligned with and my dismissiveness toward those I disagreed with, I felt myself veering away from the example Christ set during His earthly ministry. If my beliefs and behavior spread, would the resulting kingdom resemble the Kingdom of God? The thought caught me off guard because the answer was no. It would probably look more like the Roman Empire.
I think the spirit of empire is encapsulated in a single idea: I know what's best. Not God. Not the people I am acting upon. I know what's best, for me and for the world. What other assumption would lead one nation to swallow another or one culture to forcefully replicate itself in places where it has not been invited? For that matter, what other assumption would lead us to enslave fellow human beings or rob indigenous people of their lands?
I think it is the same assumption that was at play when Adam and Eve chose to eat forbidden fruit: Apart from God, we can trust our own knowledge of good and evil, and that we can assert ourselves in the world according to that knowledge. Had I met Jesus during His time on earth, I would have expected Him to act in the spirit I just described. Instead, He walked in total opposition to the spirit of empire.
Jesus arrived as Messiah to a nation that had been repeatedly subjugated by foreign conquest. He was here at last, arriving to establish a government that would increase without end, and had I been among the Jews, I would have eagerly anticipated His Kingdom to crush the Roman Empire in an act of supernatural force. Then I would have watched Him submit himself to public execution. I would have thought to myself, in grief and disappointment, that this is not how a Kingdom is built.
If earthly empires are about forced subjugation in the face of unequivocal power, Jesus' Kingship is their antithesis. He was reviled and did not revile in return; He suffered and uttered no threats. Deep in my heart, I think I still wrestle with the idea of a Kingdom founded on this sort of humility. I still have allegiance to the Empire's ways, otherwise I would not be so adversarial towards those who disagree with me or so vociferous in my efforts to convert them.
I prayed on my commute home from work: Remind me of the kind of King I'm following, I asked. Teach me how His Kingdom is built. Immediately, this passage came to mind:
[lborder]
But Jesus called them to Himself and said, "You know that the rulers of the Gentiles lord it over them, and those who are great exercise authority over them. Yet it shall not be so among you; but whoever desires to become great among you, let him be your servant. And whoever desires to be first among you, let him be your slave— just as the Son of Man did not come to be served, but to serve, and to give His life a ransom for many.
[/lborder]
Here I think Jesus articulates the most radical opposition to the spirit of His age. He is not replacing one earthly empire with another; He is declaring a wholesale rejection of the existing regime in favor of a Kingdom that is truly otherworldly. It is such a strange Kingdom that at first glance, it is not recognizably powerful. Yet as I return to His words, they strike me as the only true antidote to the kinds of brokenness I see in the world.
See Also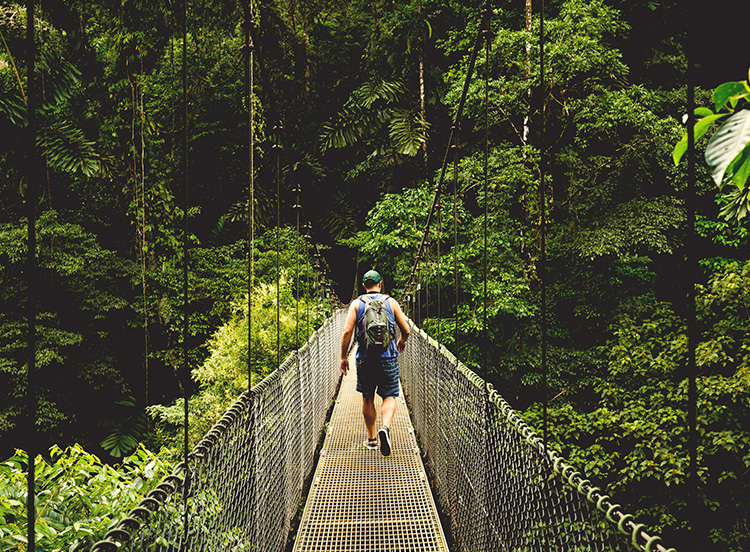 I've fought unjust systems out of a heart that has often been hard, forceful and arrogant, still attracted by the kind of power Jesus came to refute. I realize now that if elevated to the highest heights of influence, in my current state I would simply create structures that are unjust in their own way. The only path out of this cycle is the road to Golgotha broken by my Savior, which He walked "not to be served, but to serve and give His life as a ransom for many."
I still think I was right in saying that income inequality is a problem in the San Francisco Bay that is easily ignored by those sheltered by race and class privilege. If I were to redo that meeting I would make the same arguments. But I would not respond so vindictively when met with opposition. I would not enter the dangerous territory of forming judgments that can only be made by the Lord.
And if my colleagues still disagreed, I would let us part ways graciously, without making one last attempt to manipulate them into agreement against their will. Perhaps the change in me would only be visible to God, but it could make the difference between my participation an earthly kingdom or a heavenly one.
My nation, my work and how I fit with the two is a complex question right now. Yet as I have asked the Lord how to engage the world, given my identity and its implications, He has not taken issue with my job or my politics, focusing instead on the posture of my heart. I think this is key. The problems I wrestle with will evolve, but more and more, I understand that God's plan to emancipate us from bondages of our own making is fully expressed in the ministry of Jesus.
Whether our bondages manifest at the scale of unjust governments or individual brokenness, they spring from the same root as we elevate ourselves to rule over one another or rule over our own lives with authority that rightfully belongs to the Lord. I don't yet understand the fullness of Jesus' teachings, but I know His example is the antidote to this cycle.
In a world obsessed with power and retribution, He served so generously that His servanthood led to His death. On the other side of that death was the most profound expression of life the world has ever seen, and while I don't fully understand it, His is the only path I want to walk.