Millennials Are Drafting Relationship Contracts Even Before Marriage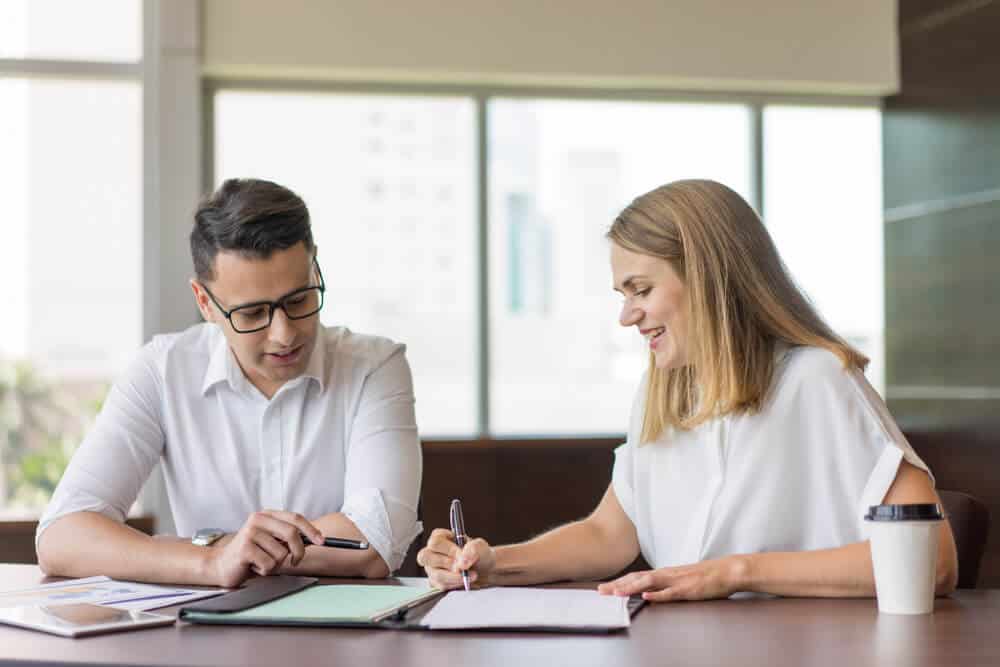 It sounds like something out of a sitcom in which the love-jaded lead finds a strapping, professional, together-seeming romantic interest only for them to show up to the second date with a briefcase and a fountain pen, yet the relationship contract is real, and it's growing in popularity.
A new feature from The Lily uncovers the rise of the relationship contract among millennial couples, whether those couples are married or unmarried. It's different from a prenuptial agreement and often deals with things unrelated to finances. Most relationship contracts outline terms on everything from chores around the house to how the couple will pay for dates to what sort of sex life they're interested in pursuing.
The idea became more widely known thanks to a 2017 Modern Love column in the New York Times, but it's been expounded upon and endorsed by numerous relationship experts.  Vicki Larson, co-author of The New I Do, told The Lily: "Young people today have more expectations for what they want in a partner. The contract helps them define that for themselves, and for each other."
Some contracts address hypotheticals that might arise in the relationship, explaining and prescribing what's to happen if one partner cheats, for example, or has to travel for an extended period or has to accommodate a family member in need.
It's not quite a new idea. Relationship contracts were a touchpoint of the feminist movements of the 19th and 20th centuries. Contracts in the 1800s might have concerned themselves for the most part with property rights, while those of the 1960s or 70s might focus on gender roles around the house or at work. Those latter examples—concerned as they are with bread-winning responsibilities and domesticity—more closely reflect what we see today, especially for a couple who have future families in mind.
Of course, there's pushback. Many find the relationship contract to put a corporate touch on something that's supposed to be more flexible. Roles in a relationship will evolve with the times and adapt to various circumstances, and it seems unfair to some that one contract written months or even years ago should dictate how a couple handles new challenges in what will be a new context.
Others say it's simply a way to be intentional with your relationship. Some endorsers say make a night of it: Order in some good food, light some candles, play a soft instrumental and break out the ink and parchment.