How to Make a Difference in Your Church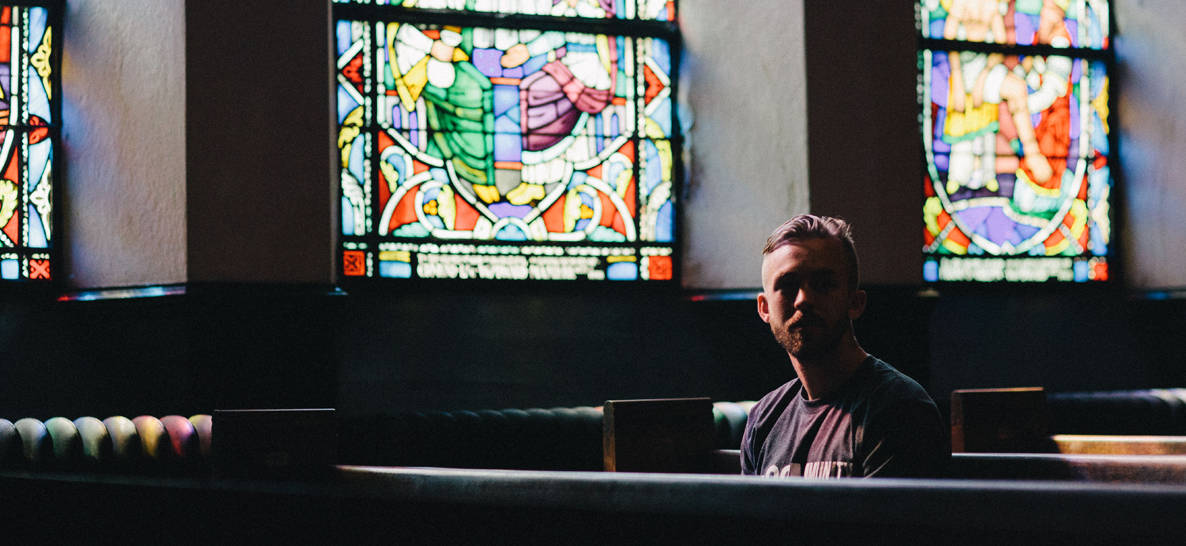 By definition, if you're a Christian, you and your community of believers are the Church. And if you're involved in a particular church community, you have the opportunity and responsibility to help that community better reach and serve the world.
That's often easier said than done. It will probably include getting your church leadership on board. But pastors aren't the only ones responsible for changing churches, so here are some tips for making a difference in your church:
Be Bold
You are qualified to have a good idea. Church leaders can't think of everything, and I assure you they don't. You have every right to get excited about doing good in your community and helping people think about what God can mean to them.
As a pastor myself, most of the best ideas aren't my own. I get to be part of adventures that never entered my mind until one or two people scheduled an appointment to discuss their desire to meet physical and spiritual needs with sports, backpacks, clothing, prayer, used cars and much more.
Amanda heard that my congregation adopted nearby schools. She began volunteering with us at an elementary school and, after a while, felt our outreach could do better. She told me about a church that had learned how to reduce the literacy deficit among poor children. She suggested we ask that church to train us and oversee our literacy program. It was a really smart move with a profound impact on our local children, and it happened only because Amanda approached me with courage and a bright idea.
Acknowledge the Good Your Congregation Has Done
Millennials often become understandably negative about the traditional humdrum of church. So do I!
Granted, there are plenty of negatives in organized religion. Church leaders are painfully aware of all that. But if you want to present an idea to your leaders or congregation, don't plug it with condemning statements, a self-righteous tone or an aggressive attitude or face.
Chances are, other people in your church community are doing good work, so show that you respect what others are doing. Many people are reaching out to the city in ways that are obvious only to the folks they benefit and to the organizations they partner with. Gaps exist in any church's service to the community. But before you run in suggesting overhauls, make sure you've studied the situation—or at least be willing to learn about it.
Show How Your Idea Could Plug Into Other Efforts
Christian outreach is populated by many people I call lone rangers. They're way too independent, often because they don't know how to think in the context of what other people are already doing.
Let's say you're itching to start a food pantry for poor college students. Check with local churches and other organizations (including campus departments and ministries) to see whether your good idea would be duplicating efforts. This information-gathering process can take your idea to a higher level and morph it into something you hadn't thought of yet.
Be Willing to Create Partnerships
Once you've obtained that information, you need to open your mind up to the power of partnership. Let's say your fact-search discovered a gaping hole in a program that helps financially struggling students from underdeveloped nations to purchase hygiene products. You might at first have wanted to help all local college students who need this kind of assistance, but close inspection shows you would be stretched too thin—especially because you were planning to use donations to meet the needs.

See Also
Think small at first. What are you personally willing to give? Do you have energy, money and time? Or just energy and time? That's fine. All the more reason to partner.
Your pastors and other people in your church probably know resourceful individuals who want to invest money or time into good causes. They know personnel at government agencies, school districts, churches and other organizations who could be your partners in meeting needs.
But successful partnerships mean you won't be running your own show or insisting that everyone does things your way. Good partnerships are bigger than you. They can go where you could never go alone. They can do more good than you imagined.
Control Your Enthusiasm, But Be Persistent
Pastors' minds are full of concerns. Congregations tend to think we're responsible for visiting every sick person, conducting every funeral and marriage, solving every problem, and hearing and approving every good idea. We need your help.
Bring your outreach idea to church leaders with controlled enthusiasm. Unrestrained excitement can overwhelm. Allow time for your idea to grow in your own mind and in the mind of whomever the leaders may ask to help evaluate it. Be persistent, continue collecting information, and let the concept mature into a collaborative effort.
Don't Expect the Church to Finance or Market Your Idea for You
Pastors and church boards receive endless bills and requests. Don't expect to be featured in the announcements. Don't expect the church office to print flyers for distribution. These benefits might possibly occur eventually, but you need to take responsibility for your concept and be grateful to church leaders who offer the guidance to nurture an idea into a partnership that blesses more effectively than you ever could have done on your own.
N. Doug Gamble
N. Doug Gamble is pastor of mission partnerships at Crossroads Fellowship in Raleigh, NC. Fire up your imagination for doing good at douggamble.org.