United Behind the Kingdom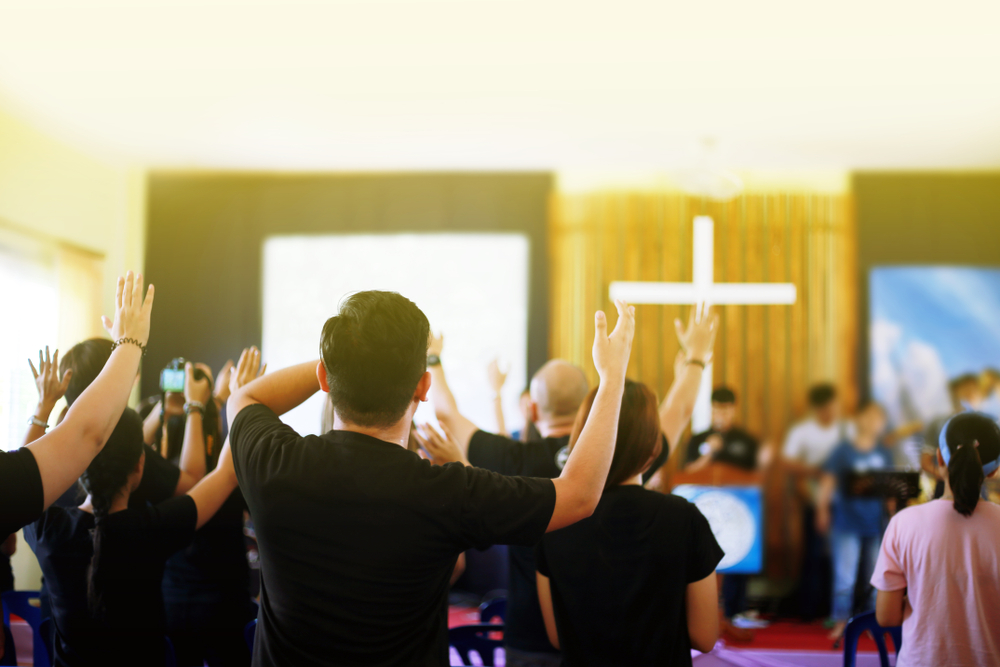 But you are a chosen race, a royal priesthood, a holy nation, a people for his own possession, that you may proclaim the excellencies of him who called you out of darkness into his marvelous light. (1 Peter 2:9)
Somehow, we have gotten to a place where it is deemed inappropriate for honest people to ask honest questions about the state of the Church in the United States. The contemporary notion of a "prophet" has, in many cases, been reduced to a non-sensical babbler who scares people with his end-times rants. While it is true, biblically, that prophets had the ability to foresee events hundreds of years in advance, they actually spent most of their time speaking for God or on behalf of God. Prophets would challenge the status quo and call people back to God and back to their divine responsibility.
If we rewind 3400 years ago to Exodus 19, God tells Moses that if the Israelites will agree to a covenant with Him, they will be a holy nation, a kingdom of priests, His special possession to be His representatives to the nations. What we see as we read through the Old Testament is that from generation to generation, after that the Israelites began defaming God through idolatry, they began neglecting the poor, oppressed and the weakest in the society through injustice and lack of mercy.
Interestingly enough, Peter uses the same language 1400 years after Moses to the present and future Church when he says that the Church is a holy nation, a royal priesthood, God's special possession. Which makes one wonder, if the Church is a holy nation, a royal priesthood and God's special possession, shouldn't we be examining what exactly the Israelites did to lose their special distinction so we don't do the same?
In a time when so many churches have forsaken their first love of God with the idolatry of money, power, politics, possessions, buildings and building plans and neglected the least in our society, one may further wonder if we should be asking for prophets to come on the scene to call the Church back to its holy designation.
The problem is that prophets are never welcomed. They are often eschewed, shunned, mis-labeled, misrepresented, hated, mocked, castigated and lied about. You get the picture. It's because they challenge the status quo. In the Bible, many prophets were just killed. People do not like what a prophet has to say, even if it is spoken from God. Many times prophets are just labeled trouble-makers and divisive, which is very interesting. Jesus was a prophet (among other things), and the religious establishment called him a trouble-maker and divisive and then mis-labeled, misrepresented, hated, mocked, castigated, lied about and then killed Him.
It is curious how "the way of Jesus" many times challenges the religious establishment. Jesus was not afraid to challenge hollow, legalistic religious leaders who were more interested in putting on a good show than producing good deeds or standing up for justice, mercy and faith.
The norm, for followers of Jesus, should be to always question how we are individually and collectively following the way of Jesus. Unless we are always asking questions about what it looks like to embody the Kingdom of Heaven (which always looks like Jesus), we may start looking and acting a lot like the religious establishment of Jesus' day which we should absolutely guard against.
See Also
Dig Deeper:
Prayer:
Dear Lord, I pray the Church grows more and more like You every day. Give your people a heart for the poor, the outcast and the needy. Help us lay aside our selfish desires so we can look more like You.