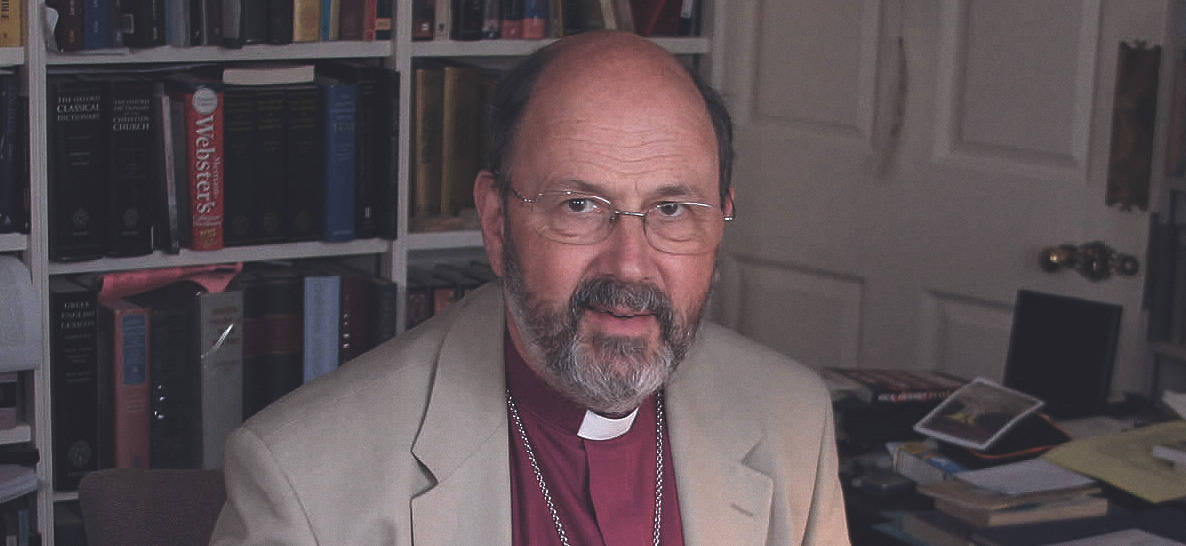 The Bible is full of stories of God directly interacting with humans—He speaks to Moses from a burning bush, He sends fire down on Elijah's offering, He comes to earth as a man.
Today, it seems like we don't see God directly intervening as much. Sometimes, it can even seem like He's not involved at all.
We talked to theologian, author and professor N.T. Wright about why it might seem that way, what we can learn when it feels like God isn't answering prayers and how we should pray when a situation seems hopeless.
It seems like we don't see God moving today as clearly as we see in the Bible. Why do you think that is?
I think part of our problem here is that when we read the Bible, we read it with long hindsight. We look and we say, "Oh yeah, there's God rescuing His people from Egypt." Well, yes, that is dramatic and that happened, but then, in the Psalms, the poets are saying, "Has God forgotten us? Has He forgotten to be gracious? Has He abandoned us? It's been a long time now."
The great book of Isaiah, promised a great new moment when God would come in person and would become king. And yet, it was 500 years before Jesus came. During those 500 years, many wise Jews pondered and prayed and struggled. Other people said, "Oh, it's just a load of old mythology. It's never going to happen." But they kept on praying and waiting and finally, this explosive thing happened, which we call Jesus.
It seems to me that's often the way for us, too. We wait and pray and it looks as though nothing's going on, and then to our surprise, something suddenly happens and we think, "Oh my goodness! That is what I was praying for, but I didn't know it was going to look like this!" That is the characteristic experience, both in the Jewish world we see in the Psalms and the prophets, and in the Christian world.
In my pastoral experience, working with many people in many different contexts, the idea of "Well, that happened then, but it doesn't seem to be working for us," that is a characteristic sense. Then quite suddenly, out of the blue, so it seems, God will do a new thing, and people say "Oh my goodness, that's extraordinary. How did that happen?" The answer is: that's what we've been waiting for and praying for, only we didn't know it was going to look like that.
So what do you say to people who are in a rough period and they're waiting for something to happen and it just isn't coming?
In that period of waiting, it's like when you sow a seed in the ground in the fall, in the autumn, and you want to be impatient. You want to say, "I planted the seed, I want something to grow straight away, please." But you have to wait through the winter.
During the winter, it isn't that nothing is happening, it's that the seed is germinating out of sight underground. It needs to be there. In the spring, when the new shoots happen, it looks sudden to us, because we haven't seen anything going on until then, but actually, stuff has been going on underground.
Again and again, God works underground in our lives, in our imaginations, in our personal circumstances and in the wider world, and then suddenly something new happens, a new project, a new moment in our lives, and we're astonished at it. T.S. Elliot had that wonderful poem that's part of his four quartets where he says, "Wait without thought, for you are not yet ready for thought." In other words, don't even try to figure out what's going on. If God has kept you in the dark at the moment, it may be because you have to go through a winter season in order that the spring, when it comes, will find those new plants well rooted and well bedded in.
That's very difficult, because the darkness looks just dark. But that's where we cling onto the teaching and promise of Jesus. Jesus taught those parables about seeds growing secretly and so on precisely in order that people could latch onto the promise that even when it looks dark, looks as though nothing is happening, God is at work and the seeds will indeed produce fruit at the right time.
What do you think about praying for healing? Some people pray directly for healing while others just pray for God's will to be done. Is there a best way to pray in those situations?

One of the things the New Testament talks about in terms of the work of the Holy Spirit is the gift of discernment, of knowing what to pray for. Because sometimes, if somebody is dying and is clearly sick, sometimes it's actually cruel to say, "I believe God is going to heal this person right now." Because actually, this may be their time to go.
Sometimes, then, you pray for a good death, rather than to be saved this minute from death. We are all going to die, and it would be silly if we all tried to imagine that even when somebody is a good old age, etc, that God still wants to bring them back from death one more time.
However, at the same time, there are many occasions when somebody has been given up by the medical profession—the doctors just say "There is no hope, this person will be dead within two or three days"—and sometimes through prayer, that situation can be radically turned around.
We have a case in my own family: a niece of mine, my sister's daughter, who, when she was 6 years old, was given up for dead with double kidney failure. They reckoned she would be dead within a day or two. That girl is now in her mid 30s, she has been a missionary teacher in India, she's a lovely Christian girl, because there were people around the world praying for her. Astonishingly, the doctors to this day don't know how her kidneys got better, but they did.
If you're in ministry, you will constantly meet people who have stories like that to tell. Equally, I know plenty of people for whom similar prayers have been made and who haven't been healed. That remains a mystery. We do not have a clue to that mystery. That's why, in Romans 8, one of the crucial, most important chapters in the Bible, St. Paul says we don't know what to pray for as we ought, but the Spirit groans within us with inarticulate groanings, and God listens to what the Spirit is saying.
In other words, when we are indwelt by the Holy Spirit, then somehow, God is praying within us for the pain around us. Even though we don't know what we should pray for, if we are waiting upon God and being patient and learning to pray, then somehow, that prayer will bring about new creation even if it isn't in the form we instantly want.
It's important that we wrestle with that question, rather than just pushing it one way and saying, "We must always pray and God will always do what we want." Or saying, "Well, it's probably not going to happen, so let's just pray 'Thy will be done.'" We can collapse into one of those two directions, and it seems to me that the path of wisdom is to hold on in the middle even though that's uncomfortable. It teaches us patience and humility—and the Gospel is really all about learning patience and humility in the presence of God.