What Your Clothes Say About You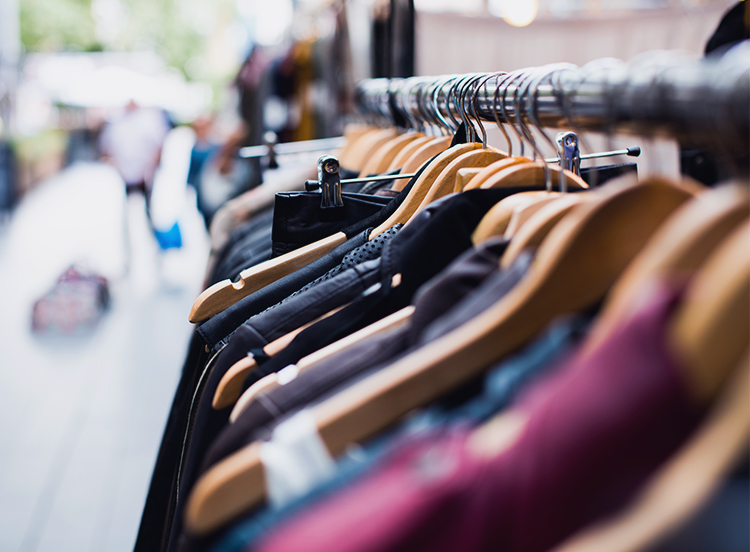 Culture is progressive, it always has been. One facet of culture that is progressive is clothing, or rather, the ways in which it is used to communicate intentionality. Take social media for instance: Every man or woman with an internet connection now has their very own platform to communicate visually through photos.
People like to look good. That's just a fact of culture. Just as we take time to think about what we are going to wear to work in the morning, those posting to social media can think about what clothing they should wear in photographs to communicate a carefully selected message to friends and strangers. Fifteen years ago if you were to take selfies on a daily basis and send them to your closest friends and family, you might be labeled a lunatic. Today, this is a socially acceptable form of communication.
For now, set aside from the body-image distortion issues that come from this, and think for a minute about what others see when they look at our clothing. 
When making intentional decisions in how we communicate, both verbally and nonverbally, we as Christians need to remember the principles of living and how communication is outlined in the Bible. Then we must honestly assess the culture in which we live.
How do the two intersect? We must make intentional decisions about the ways in which we live out our lives.
What does God have to say about living and communication? Is there an outlined list of dos and don'ts that we as Christians must abide by?
No, absolutely not.
We live in an age in which the law has been fulfilled through Christ's finished work on the cross. No longer must we live our lives in comparison to a list of laws, rather we are to live our lives patterned after the fulfillment of that law, Jesus Christ himself. No longer do we offer sacrifices to represent our commitment and contrition, rather as Paul says, we are living sacrifices.
I'd argue, too, that although we are certainly and most definitely freed from the law as followers of Christ, we are called to a much higher standard.
What does this have to do with clothing? I think we all can agree that clothing is an expression of one's self. Even a fourth grader arguing against the implementation of school uniforms in a persuasive essay understands this simple concept. We choose to express our identity to the world by what we wear.
Clothing is the first communication we have with the world. It has the power to communicate unintentionally or even inappropriately what we didn't intend to say. You see, the first rule of nonverbal communication is this: You cannot control how someone else will perceive you or interpret your actions.
Now, here's what we're not saying: A person is defined by his or her clothing. Rather, we are saying that clothing communicates. And as Christians, we must communicate to the world both intentionally and effectively, in efforts to draw others to the gospel of Christ.
That doesn't mean that we need to wear name-brand clothing and be the trendsetter of our workplace, nor does that mean we must dress as though we are from the 18th century. Whether in style, out of style or creating our own style, we must choose to be image bearers of Christ that point the attention of others to our great Creator, rather than ourselves.
Let's consider five simple, yet powerful principles someone could use to mindfully communicate through clothing.
Is this honorable to God?
Look into the mirror and ask yourself if what you're wearing adorns the very image of God. Remember, we are called to be living sacrifices. 1 Corinthians 6:20 reminds us that, "You were bought with a price. Therefore, honor God with your bodies." As Christians, we are called to die daily to our desires and live new lives in Christ. Does something you are wearing take attention away from God and bring attention to a certain part of you? We are created for the very glory of the God who created us. This is a high calling and one we must not take lightly. Never once in Scripture does it tell us to take up our flags and fight for our rights, rather it tells us to take up our crosses and die daily. We are to model our lives after Christ, the Son of God, who though he was God's very equal, came to earth, was born in an animal's feeding stall and died on a cross. Jesus set forth the ultimate example of humility. An example we would do well to follow after in every aspect of our Christian living.
Is this honorable to my brothers and sisters in Christ?
Throughout the entirety of Scripture, we are called again and again to put others before ourselves. Many arguments circulating against standards for clothing include something to the effect of it not being the wearer's fault if others lust or have inappropriate thoughts. Though it is quite true that each individual is responsible for his or her own thoughts, that certainly doesn't excuse us from being aware of how we are communicating with our clothing. There is a dual responsibility that must be recognized. Though I could wear a potato sack covering all parts of my body and someone struggling with his or her thoughts could still lust, on the opposite end of the spectrum, if I were to walk around flaunting parts of myself that I know are visually stimulating and someone thinks inappropriately, then I have been a part of their downfall, whether intentional or not. Contrary to popular belief, we are our brother's keeper. In Romans 14, Paul describes how our Christian liberty ends where community begins. We are to make every effort to aide in the growth and well-being of our brothers and sisters in Christ. Christian communities should be different; you should see a difference in the ways we live and love one another.
What does this communicate to the lost world I am trying to win to Christ?
We must always remember that the world doesn't know Jesus. The world will see Jesus or will not see Jesus by your words and actions; clothing is a communicative action. Clothing matters. We are also communicating to a very lost and fallen world, a world in which the body is exploited. A world vainly chasing after every pleasure the heart desires, only finding it empty. We have a responsibility as Christians to show them there's another way. A better way. We have a responsibility to be salt and light and show God's love. While our love should certainly be the distinctive factor that draws others to Christ, we have the responsibility to make sure that our clothing doesn't distract people from our message. Once again, we cannot completely control how the world perceives us, but we certainly can make intentional choices to communicate Christ to the world.
Is your goal in life to exercise your freedoms or to call others to walk in the freedom from sins found in Christ? Paul addresses a concern of Christian liberty at the end of 1 Corinthians 10, when he states, "'I have the right to do anything,' you say—but not everything is beneficial. I have the right to do anything—but not everything is constructive. For I am not seeking my own good but the good of many, so that they may be saved." Many live out their Christian lives more concerned with their own rights, rather than the growth of our Christian brothers and sisters and the souls of those who still need Jesus. Many of us are missing out on our chance to make an impact because of selfish decisions we are making in the ways we live our lives.
Is this honorable to my spouse or future spouse?
In 1 Corinthians 7, Paul reminds married couples that they are called to satisfy and protect their spouse. He even goes as far as to say that their bodies belong to one another. This isn't meant to imply an oppressive, domineering relationship, but rather a loving relationship in which each spouse goes above and beyond to serve and protect one another. There are parts of one's self, both emotional and physical, that should be reserved solely for his or her spouse. When clothing reveals what is meant to be only for the marriage relationship, we give to the world what belongs to our spouse. Married men and women—connected to their spouse through a covenant under God—who choose to wear certain clothing communicate messages that are usually unintended to the opposite sex. We've become so complacent today that we're willing to communicate our bodies sexually to the opposite sex without first considering the negative implications to our marriage relationships.
Am I honoring my own body?
You are created in the image of God. You are fearfully and wonderfully made to bring God glory. He loves every part of you. There is no shame in the person God has created you to be: physically, emotionally or spiritually. You are truly beautiful. On the other hand, you cannot ignore your responsibility to steward well the gifts God has given you.
The world tries to sell you lies that you must look a certain way and highlight certain parts of your body in order to find self-worth. You are also bombarded by social media accounts and filtered pictures adding to the comparison game. No longer are you limited to comparing your physical body to the covers of men's and women's fashion magazines, rather, you now can compare your physical appearance to endless people you "follow" and "friend" on Facebook and Instagram.
Despite what society tries to sell you, your worth goes far beyond what you choose to put on each day. You don't have to exploit your body for the enjoyment of others. You get to choose. Respect yourself. Clothe yourself with strength and dignity. Be the man or woman God has called you to be.
The Bible tells us that in whatever we do, we are to bring glory to God (1 Corinthians 10:31). John reminds us that we are to spend our lives loving the Father and living differently than the world. Paul describes one mark of Christians as the self sacrificial community that desires the good of the brethren over their own wants and needs. "Honor one another above yourselves" (Romans 12:10). Our worth, our identity, our value is found in Christ. We don't have to sell ourselves out by being conformed into the image the world calls attractive and acceptable. We can choose to live our lives confident in a God who loves us completely and is worthy of our living sacrifice.
Yes, God sees the heart, and that is what is most important, but that doesn't negate the importance of what we communicate to the world before we ever get a chance to open our mouths.
Zack Carter
is an assistant professor of communication at Taylor University. His teaching and research efforts are conducted through the lens of social psychology. He focuses primarily on marriage fidelity, relationship development/management, the self, nonverbal communication, persuasion, social influence and social media. He lives in Indiana with his beautiful wife, Stacey.