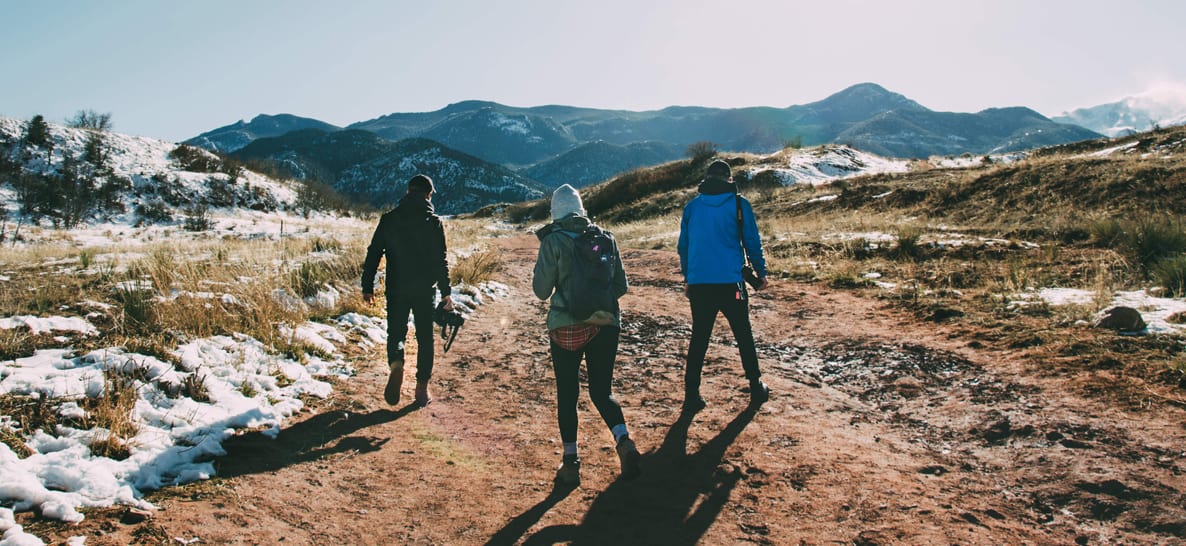 You know who I'm talking about, and your church probably includes one or two: the "casserole lady" who always brings food to the hurting, nourishment to the weary, comfort to the downcast.
She's first on your doorstep with home-baked bread and brownies, with meatloaf and soup, and of course, with casseroles galore. She ensures you don't need to plan and prepare meals when you're grieving a loss, are freshly postpartum or find yourself in any other time of need.
I love the casserole ladies, but I am not one of them.
Sometimes I think about people with the gift of hospitality and I get this gnawing, guilty feeling. Why can't I be more like them?
I wish I could; hospitality seems like the real spiritual gift. Delivering meals to doorsteps, inviting large groups into your home for meals, hosting people longterm as part of your family—this all sounds so very first-century Christian. I sigh and start to think I must not measure up.
But I think my perception toward the gifting of members of the church is off when I calculate this way. Maybe I shouldn't be tallying things up like this. It shouldn't be about me, me, me. It shouldn't be about how valuable or useful my gifts are in comparison to somebody else's.
We shouldn't have a "usefulness hierarchy"—that's a joy-stealer if ever I heard one.
Instead, I've come to believe that it's about the love behind my actions. It's about my offering of love to the Lord's Beloved, for I speak a language of love to the Church that is no less valuable than those gifted in hospitality.
This idea of speaking a love language, ways that people speak and understand love, originated in Gary Chapman's book The Five Love Languages, where he specifies these five love languages:
 words of affirmation, physical touch, acts of service, gifts and quality time.
I've mostly heard the idea of love languages applied to individual relationships, and to marriage in particular. It generally seems to be discussed in the context of getting your own needs met, explaining why you're disappointed when they aren't and of course making sure you meet your spouse's needs in return. (I'm not saying that's how it's discussed in the book. I'm just saying that's how I've usually heard it discussed amongst others.)
That approach just doesn't satisfy me anymore. I want to reframe the gifts discussion, and I want to reframe the love language discussion. I want to stop talking about the gifts we receive from God and start talking about the love we offer back to Him. I want to move beyond just determining how I prefer to receive love, and start embracing the way I most wholeheartedly give love.
Love Language to the Church
How do you speak love, out of an overflow of your own heart, to the Church? Not what you think you should be doing to serve. Not what you see someone else doing. Not what you've always done. But how do you speak love in such a way that brings you joy?
For me, the way I most wholeheartedly give love to the Body of Christ is through words of affirmation.
I use words with the hope of blessing people, not for my sake, but for theirs. I offer words, and not just in blog posts—though they're here too.
I also pour all my love into emails and private messages, just because I want to, and because it brings me joy. It is through words that I give gladly and love fully.
I take my counsel from Peter, who says, "Do you have the gift of speaking? Then speak as though God himself were speaking through you," and from Paul, who says, "If your gift is to encourage others, be encouraging."
I hear their commission to speak and encourage not through the lens of gift or skill or talent, but through the lens of love.
I want the discussion of love languages to be about what we give, for the pure joy of it and not what we need from others. I want to approach service from the vantage point of love and not of just giftings. Not from a focus on me and what God has given me, but with the focus of offering my love to others.
Not in order to pigeonhole myself into speaking only one "language," but to embrace the way I show love and to give my whole soul to it.
I want our love languages to be an outpouring of love, a breaking open of our alabaster boxes.
What is your offering of love to the Church? What language do you speak to her?