Holiday Parties and the Forgotten Vice of Gluttony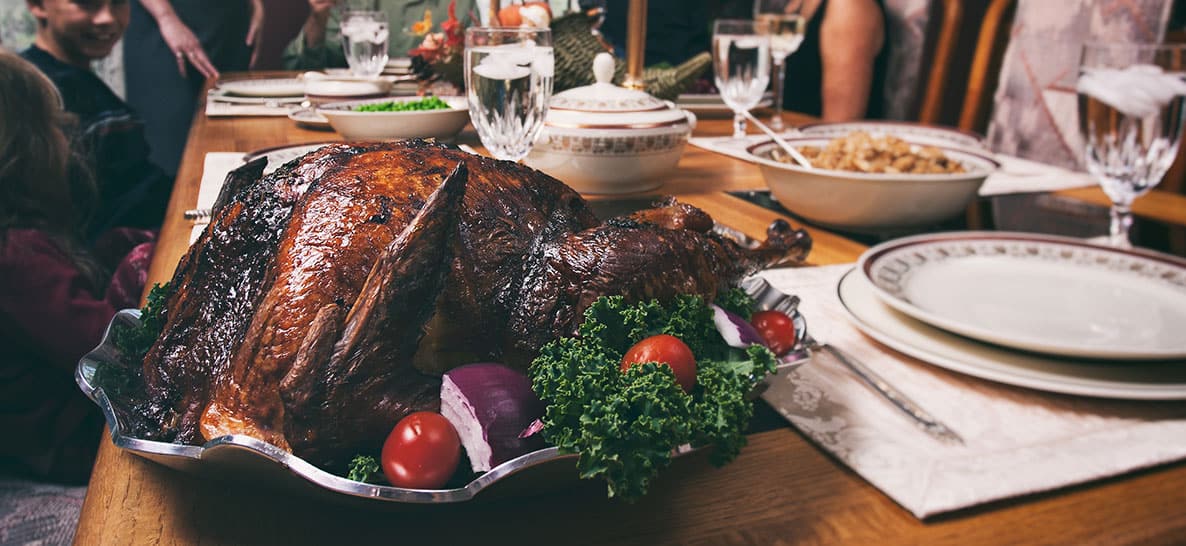 I don't know about you but I find myself snacking far more between Thanksgiving to New Year's Eve.
It is the time of year when we get to snack on wonderful treats and feast on rich meals. We get to sit back, relax and do it all again at the next holiday party.
Between the parties, goodies and meals, I find myself feeling stuffed for most of the month. It is the perpetual feeling of pulling back from the table, letting out a good sigh and loosening my belt a notch or two to relieve the pressure slightly.
With the cultural pressure to consume and dine, why bother worrying about whether or not we wrestle with the vice of gluttony? After all, no one else is leaving the table without seconds.
The Problem with Gluttony
Historically the concept of capital vices, what we unfortunately and incorrectly call the "seven deadly sins," were first put into writing around the fourth century. The list includes: envy, vainglory, sloth, avarice, anger, gluttony and lust. They are part of a long moral tradition, and meant to stand opposite a list of capital virtues (faith, hope, love, wisdom, justice, courage and temperance). This list can be traced back to the third century B.C. and expounded upon by Paul.
The concept of "capital" comes from the idea of a fountainhead, source or wellspring.
Pride, envy or anger may not seem nearly as deadly as murder, but they are "capital" in that they are the deeper source that leads someone to murder.
Think of a tree, the historical illustration of the virtues and vices.
The capital virtues and vices find themselves in the trunk and main branches of their respective tree. Many other specific acts of good or evil flow out of the main parts of the tree into tiny branches, buds and fruit. Now, when speaking about sin versus vice both carry meaning and weight to them.

And yet, sin is a term that can imply a wide range of meaning from fallen condition to a single act of disobedience. Vice on the other hand, like virtue, specifically focuses on deep-rooted patterns in character. Vice and its counterpart tend to be habits or character traits. These are aspects we can cultivate or let wither through repeated actions or practices.
Paul in Colossians 3:12-14 encourages Christians to clothe themselves in various virtues. First, notice Paul starts by describing Christians as "God's chosen people, holy and dearly loved." He begins here, before describing the moral project we have to be more Christ-like, because this is the reason we can even begin to live out these virtues. To clothe yourself or not does not cause you to no longer be dearly loved.
I have two young sons. One has finally learned to dress himself, one still needs a little help. One day, my youngest will come out of his room fully clothed. He might not match, and his underwear might be on the outside, but he will be dressed. It is something that takes time, practice and patience to learn the required motor skills and the correct order. This is at the heart of virtues and vices.
And this is the deeper issue surrounding gluttony.
Why It Should Matter
Gluttony is not simply the bingeing on food. It is often associated with overconsumption or an excess of food and drink. This is only one avenue in which gluttony can disorder our character. The deeper heart behind gluttony is the goal of self-satisfaction, pleasure-seeking, in something over and above any other concern.
The tradition around this vice pointed out that there were a few major branches that grew out of gluttony. If you find yourself eating too soon, too much, too avidly, too richly and too daintily you might have to ask the gluttony question.
Much more could be said here but Franz Kafka's story, A Hunger Artist, illustrates how a glutton does not need to be concerned with too much food. The artist ended his long fast by simply stating he could not find the food he enjoyed.
Or you could look at C.S. Lewis' masterful work, The Screwtape Letters. Wormwood points out in letter 17 that they have been effective because they turned people toward the gluttony of delicacy rather than excess.
The question we often ask is, how much is too much? And if we realize we're consuming with excess, why can't we give it up?
"Virtuous people avail themselves of the things of this life with moderation of user, not the attachment of a lover," wrote St. Augustine. Moderation is part of all of this. The virtue of temperance, listed above, is focused on self-restraint. And yet it is not self-restraint for your own personal benefit. We practice self-restraint or moderation to practice selflessness.
Change Is Possible
In my own life I found myself saying, "I love bacon too much to ever give it up." Even though I knew the atrocities that industrialized farming commits on God's creatures and the employees stuck in those systems.
No matter how I wanted to spin it, I realized this was the voice of gluttony in my life. I believed it was simply about moderating my intake of it for my health. But in reality, I was holding my taste preference with the attachment of a lover. I was more concerned with the pleasure of enjoying a salty piece of tastiness over the treatment of the creature and the workers involved in that whole process.
Moderation this holiday season is not so that we can feel healthier; it is not so we can keep that spare tire off. The goal is to begin die to self and rise to a new rhythm in discipleship. It is a life that looks more and more like Christ.
Tim Mascara
is a writer who lives in Davidson, North Carolina.