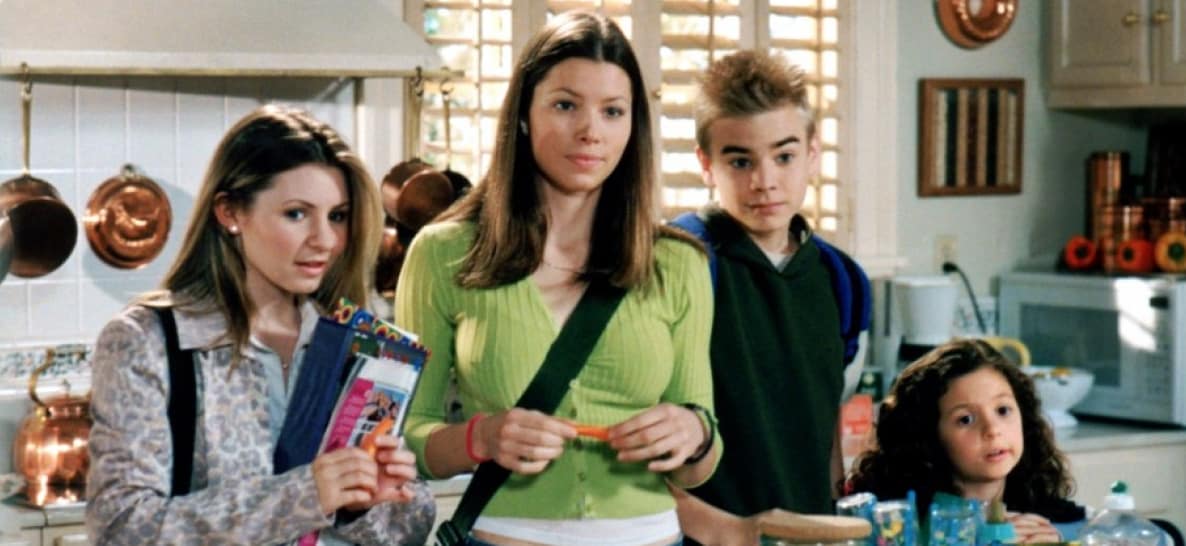 With major faith-based movies earning massive amounts of money at the box office in recent years,"family-friendly" content is having a cultural moment. But, the idea of "family-friendly" itself has become an interesting term.
In the world of entertainment, it's essentially synonymous with music, TV or movies that don't contain any content a 12-year-old shouldn't be exposed to.
But, along with being basically interchangeable with a G or PG rating, "family-friendly" in many cases now takes another double meaning: "Christian."
Faith based films rarely contain a rating any higher then PG, partly, because there are ministries and Christian organizations that use "family friendliness" as one of the critical standards that a film is rated on. For years, Christian book stores were known to create lists of albums that offered "Christian," family friendly "alternatives" to mainstream releases.
The "family friendliness" of some Christian music has even become part of the marketing of some Christian radio stations.
Promoting "clean" content alone isn't problematic. The problem arrives when "family friendliness" and "Christian" become, basically, the same thing when referring to culture.
Whose 'Family' Are We Talking About?
Beyond its conflation with religious material (which we'll get to in a minute), the term "family-friendly" has another fundamental problem: Overly broad generalization.
Even though the term typically insinuates the same thing (the content is free from graphic violence, obscenity and mature subjects like drug-use, sexuality or anything you'd be uncomfortable exposing to a child), it wrongly assumes that everyone's definition of "family" is the same.
Sure, this may be a harping on semantics, but part of the reason "family friendly" is the wrong way to classify Christian art, is because it creates a very narrow view of what a "family" should look like. It runs the risk of excluding anyone who's current family model doesn't look like what the Christians who've appropriated the term say it should.
Some "families" don't include young children. Some have children who are mature enough to handle discussions of more complex issues. Some don't share traditional Christian values. That doesn't make them any less valid.
One of the reasons why "family friendly" shouldn't be a code word for "Christian," is because it automatically becomes exclusionary. It makes it seem like a particular movie or show was created to validate insiders, rather than creating dialogue that challenge them.
But, even if we accept the current cultural understanding of the term, there's still an issue with assuming that "family friendly" culture is the same thing as "Christian" culture: The message of the Bible is, at times, meant for mature audiences.
The Ways of Childhood Behind Me
In 1 Corinthians 13, Paul writes, "When I was a child, I talked like a child, I thought like a child, I reasoned like a child. When I became a man, I put the ways of childhood behind me."
Though he's using intellectual and emotional maturity as a metaphor for spiritual maturity, the heart of his statement remains true: Embracing the Gospel requires constant growth. It's a journey to become more like Christ.
For those engaging with and attempting to help shape culture, this means being able to grapple with difficult topics and challenging ideas.
And, because art—like movies, TV shows and music—are such effective means of creating, influencing and processing culture, if we limit ourselves to only "family friendly" ideas and topics, we risk stunting that growth.
Think About Such Things
The idea of "family friendliness" is essentially centered on the concept of wholesomeness. When applied to art, it's about creating a "clean" product that isn't offensive, shocking or in any way explicit. There's nothing wrong with this kind of art.
The idea that we should fill our minds with positive images and affirming language has biblical roots. Philippians 4 says, "Finally, brothers and sisters, whatever is true, whatever is noble, whatever is right, whatever is pure, whatever is lovely, whatever is admirable—if anything is excellent or praiseworthy—think about such things."
The issue arises though, when we limit things that are "right," "pure," "lovely" and "admirable" to only things we are comfortable with.
Scripture is full of stories that depict violence, sexual depravity, use strong language and contain complex ideas. In a vacuum, some of them are down-right R-rated. (The Old Testament has numerous stories of rapes, genocides, adultery and murders. A story in 2 Kings 2 of a bear mauling 42 children makes the Revenant look like a Disney movie.)
But, in the context of the biblical narrative arc of sin, judgement, forgiveness and redemption, even the most violent and explicit stories become exactly what Philippians 4 talks about. Those parts of the Bible are "excellent and praiseworthy" because they are part of a divine narrative that ends with redemption. Excluding them simply because they require maturity to fully understand would take away essential parts of the bigger story.
Drawing the Line
When it comes to consuming and creating art, each individual has the freedom to use their own convictions to determine what they deem appropriate. Yes, their are biblical standards that should inform our views on obscene and explicit content and there are clear lines on what we should avoid, but there's also individual liberty that makes some people's standards different than others. And, it's that conviction and biblical standard—not a predetermined scale of "family friendliness"—that should be what informs us.
There's nothing wrong with "family friendly" art. There's nothing wrong with "family friendly" art that contains a Christian message. But, "Christian art" (or, art that contains deeper truths associated with the Christian message) shouldn't be limited to a genre that's primarily concerned with being watchable by both kids and adults.
God has given us minds to explore complicated ideas, and has gifted us with creativity to tell powerful stories. We are called to consume and create things reflect His truth, but sometimes, that may mean tackling topics that geared toward mature audiences.