The Surprisingly Deep Truth of Yogi-isms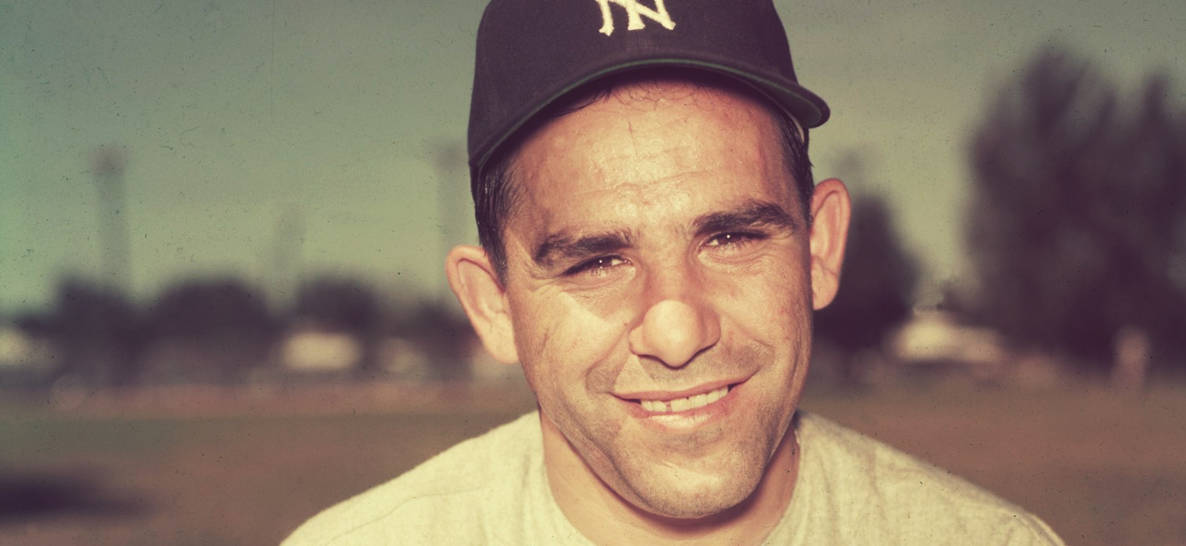 This week, the world lost one of its most colorful athletes. Yogi Berra, who won multiple World Series as both a player and a manager, died at the age of 90. Though he was a Hall of Fame player, Berra's legend was bigger than the ball field. Throughout his life, he was known for his folksy wisdom, big personality and perhaps most of all, his dozens of "Yogi-sims."
Decades before Twitter, Berra's short, goofy-yet-profound quotes became cultural calling cards. His athletic abilities made him a legend, but his knack for memorable one-liners helped make him one of America's great early pop-culture icons.
Berra wasn't known for talking about religion, but behind the head-scratching turns-of-phrases and the semi-intentional punchlines of Yogi-isms are deep truths—particularly for people of faith.
Here are 12 examples of the surprisingly profound truths of Berra's best-known Yogi-isms.
On Overthinking
"How can you think and hit at the same time?"
It's easy to let yourself be crippled by self-doubt or over analysis. Sometimes, you just need to rely on your God-given abilities.
On Being Intentional
"You've got to be very careful if you don't know where you're going, because you might not get there."
Getting lost was a frequent theme of Yogi-isms. Sure, Berra may have been talking about travel, but he also understood that many times, life is about planning where you are headed, and being OK with forks in the road. Which brings us to …
On Not Looking Backward
"When you come to a fork in the road, take it."
Even when you have several choices, don't choose the one that goes backward.
On Written Correspondence
"Never answer an anonymous letter."
Yogi Berra was a famous baseball player who likely received truckloads of fan mail throughout his career. But in the era of social media and Internet comments, even non-superstars can take heed to his advice about engaging with people who aren't even honest about their own identities.
On Consumerism
"Why buy good luggage? You only use it when you travel."
Berra was no fan of conspicuous consumption. What good is any expensive item if you rarely even use it? The advice is particularly poignant considering this came from a man who spent much of his life on the road traveling to away games.
On How to Treat People
"Always go to other people's funerals, otherwise, they won't come to yours."
Treating people well is the right thing to do, even when you don't get anything in return.
On Contentment
"If the world was perfect, it wouldn't be."
Because even if everything is going well, people have a tendency to find something wrong with it.
On Effort
You don't have to swing hard to hit a home run. If you got the timing, it'll go.
Berra seemed to understand that life is like hitting: Sometimes it's not about how hard you try. It's about waiting for the right pitch to come your way.
On Hope
"It ain't over 'til it's over."
Perhaps Berra's most famous quote. In baseball and many parts of life, not giving up is the primary trait of people who ultimately achieve their goals.
On Optimism
Slump? I ain't in no slump… I just ain't hitting.
Berra was a great hitter because he knew the difference between labels (being accused of being in a "slump") and the truth (being a great hitter who was simply not hitting at the moment).
On Being Still
"You can observe a lot by just watching."
Sometimes, the most profound truths can be the simplest ones.
On Being Gracious
"I tell the kids, somebody's gotta win, somebody's gotta lose. Just don't fight about it. Just try to get better."
Even for one of the greatest competitors of all time, winning and losing wasn't always the point.
On Truth
A lot of guys go, 'Hey, Yog, say a Yogi-ism.' I tell 'em, 'I don't know any.' They want me to make one up. I don't make 'em up. I don't even know when I say it. They're the truth. And it is the truth. I don't know.
You get the idea.
Jesse Carey
Jesse Carey is a mainstay on the weekly RELEVANT Podcast and member of RELEVANT's executive board. He lives in Virginia Beach with his wife and two kids.