The Enneagram Type of Everyone in 'The Office'
If you haven't watched The Office during your quarantine, did you quarantine really even happen? Yes, pandemic season has led a lot of us to the comfort food of yesteryear, and that includes the halcyon and relatively chill days at Dunder-Mifflin. There's just something about the Scranton crew that feels familiar, almost like real, actual friends. Probably because each one of them has real, actual personality — which is more than you can say for a lot of lesser sitcoms.
Ah, but which personalities are they, exactly? That's a question for the Enneagram. So we put our heads together, consulted a few experts and to the best of our abilities, mapped out Michael and the gang's types.
Stanley: 8 — The Challenger
The secret to Stanley's long-running success at Dunder Mifflin is how well he stands his ground — mostly willing to fly under the radar and get his job done until he's challenged on something important to him (Pretzel Day, for example). Few employees are as unwilling to put up with Michael's worst instincts as Stanley is, and that's the mark of a confident, assertive, straight-talking eight.
Erin: 6 — The Loyalist
At first, Erin's bubbly enthusiasm might lead you to peg her as a seven, but her attention to detail and dedication to Michael's most harebrained schemes suggests a slightly more nuanced read. Erin is a troubleshooter, prone to stress but able to rise above it, and she'll have her boss's back no matter what.
Andy: 2 — The Helper
Andy Bernard went through a few iterations as Ed Helms shifted his performance to meet the demands of the script. But Cornell's proudest grad was at his best as a deeply insecure doofus whose inherent good nature was sometimes thwarted by his own eagerness to look cool. Andy needs to be needed, which is a trademark of unhealthy twos. But as he grows healthier and more sure of himself, you can also see Andy's generosity, warmth and sincerity emerge.
Oscar: 4 — The Individualist
Speaking your mind, appreciating the arts, having a healthy sense of self-awareness and a lot of confidence in who you are doesn't come easily to the workplace culture of Dunder Mifflin, but as a four, Oscar has these traits in spades. Sometimes this has rubbed others the wrong way (remember when he refused to let Angela hang her cat poster?) but Oscar knows what he wants from his environment and isn't afraid to cultivate it.
Angela: 8 — The Challenger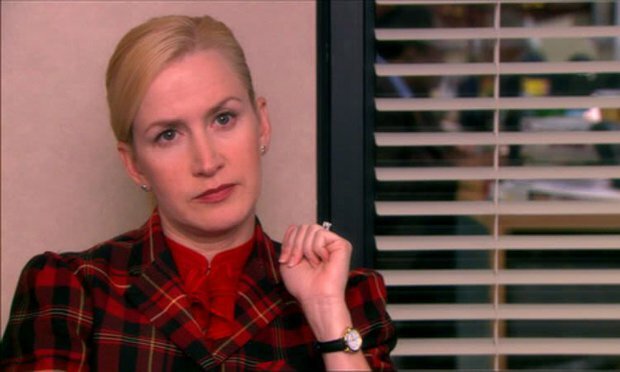 Challengers are great. When they're at their healthiest, they're decisive, inspiring leaders who can rally a team to face any problem. Of course, like all Enneagram types, there is a potential unhealthy side as well, and that seems to be where Angela ends up for much of her time on The Office, domineering the longsuffering party planning committee.
Ryan: 3 — The Achiever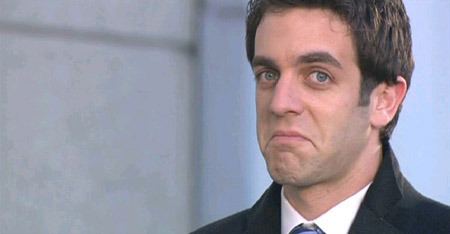 This isn't a hard call. Ryan enters Dunder-Mifflin as a temp but has his eyes on far grander professional titles. He even temporarily achieves some of them — no surprise there, since threes have charm and ambition to spare. But Ryan flies a little too close to the sun in later seasons as his own dreams of grandeur get the better of him. Threes, take heed.
Kelly: 7 – The Enthusiast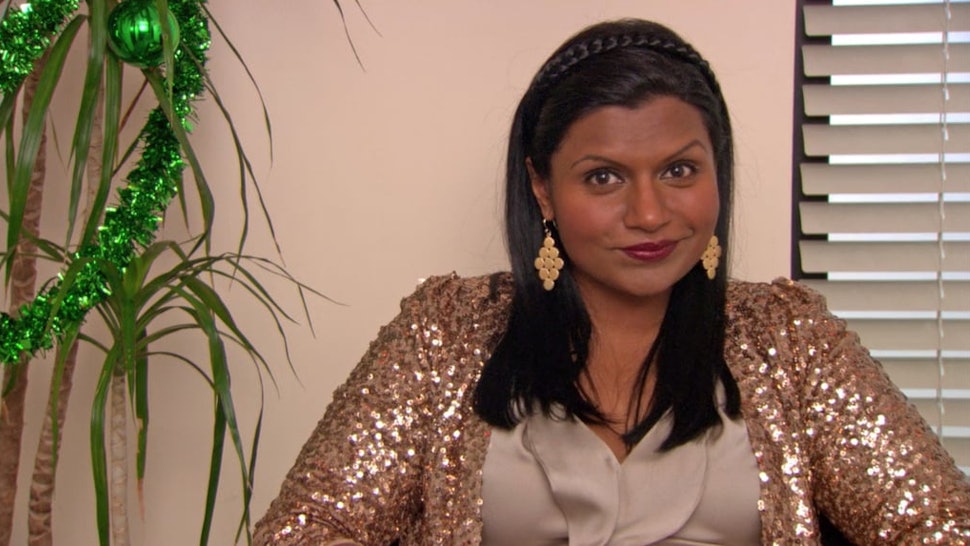 Fashion show! Fashion show! Fashion show at lunch! Like any good seven, Kelly is forever in the here and now, intensely into whatever she is feeling at the moment and nursing an emotionally allergic reaction to boredom. She can be impulsive and impatient, leading her to make some questionable decisions (like, say, swallowing a tapeworm) but at her best, she pours her boundless energy in healthy directions.
Darryl: 3 — The Achiever

Don't let his job in the warehouse fool you. Both on and off the clock, Darryl is ambitious — showcasing strong leadership qualities that draw others to him. He wants to advance in his role and advocates not just for himself but for the rest of his team, which is proof of just how seriously Darryl takes his job and the people who help him do it.
Pam: 9 – The Peacemaker
Like any nine, Pam is easy to get along with. She's friendly, accepting and trusts the goodness of others. But also, like any nine, Pam struggles with inertia and is a little too eager to bury conflict for the sake of keeping the peace. She powered through her relationship with Roy long after it'd run its course, and had a difficult time breaking out of her receptionist job to pursue her creative dreams. But when she did, she was able to fully realize her own potential and happiness …it just took a little push to get her going.
Jim: 9 — The Peacemaker
While Pam has a one-wing that gives her a dreamy idealism, Jim's eight-wing manifests in merciless pranks and occasional attempts to shake up his own status quo by switching jobs or locations. Jim's chummy affability and avoidance of picking fights come from a fear of being disliked — and that generally works out well. But when he finds himself in a leadership position, his fear of displeasing anyone works against him.
Dwight: 5 — The Investigator
Buried inside Dwight Schrute is a competent, intelligent salesman who knows a lot about a lot of subjects — as long as that subject doesn't include social norms. Dwight's eccentricity and isolation come from being so preoccupied with his own thoughts that he doesn't always pay attention to the world around him. It'd be easy for you to equate his oddness with incompetence, but you'd be wrong.
Michael: 6 — The Loyalist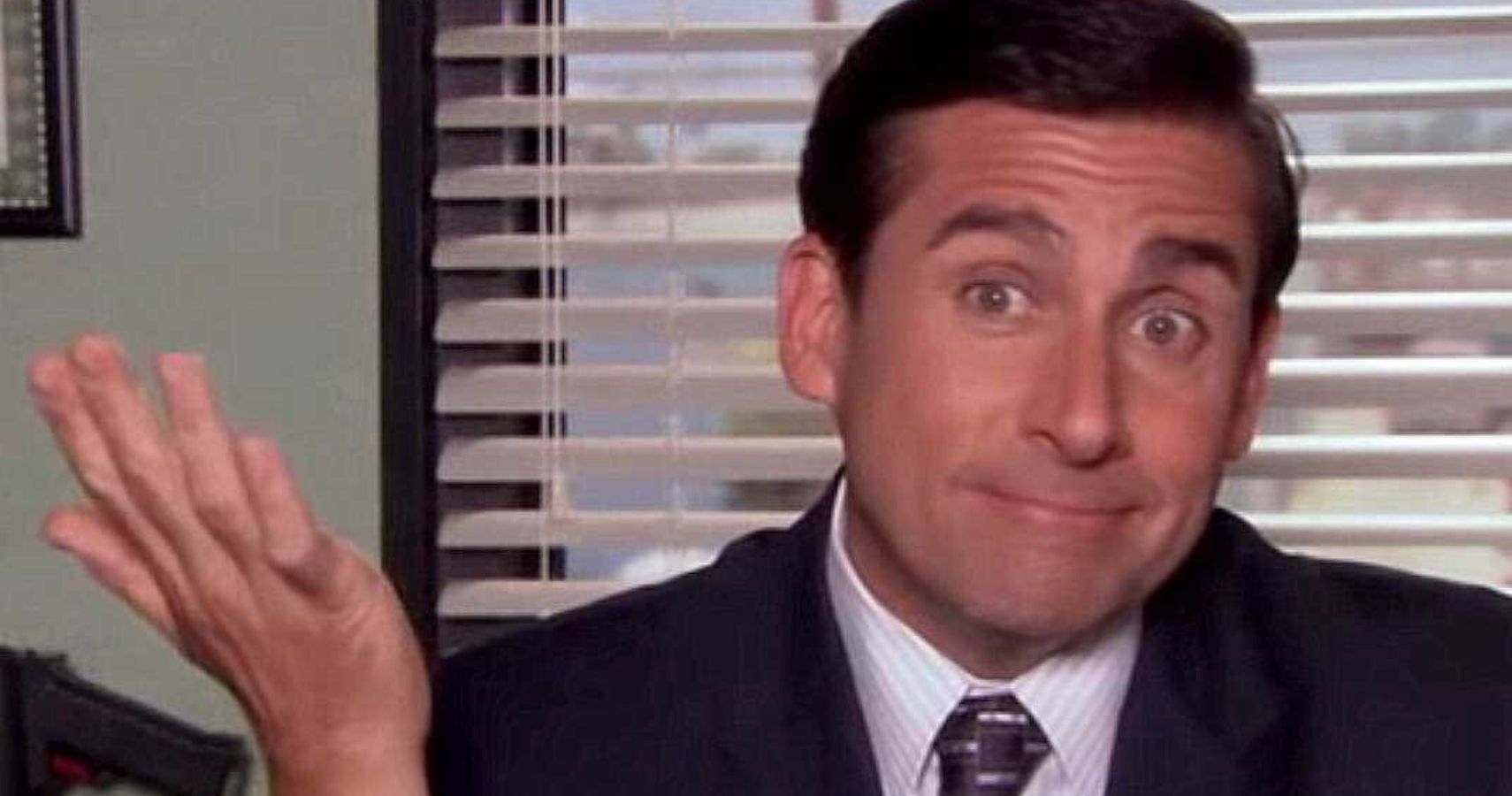 The source of all Michael Scott's many, many problems is how badly he wants the security and support of the people around him. To win them over, he wants to be his employees' confidante, buddy, motivational speaker, beloved jokester and shoulder to lean on — without really having any of the resources to be those things. Of course, this is also one of the things that makes Michael such a believable, frequently relatable and occasionally even admirable person: his loyalty to his staff, his girlfriends and his company. Does that make him the World's Best Boss? Well, no. But if he ever learned to do a little self-reflection and maybe sit down with a therapist, it would definitely emerge as a positive trait.
[Thanks to Adam Buzard for his help in this article]