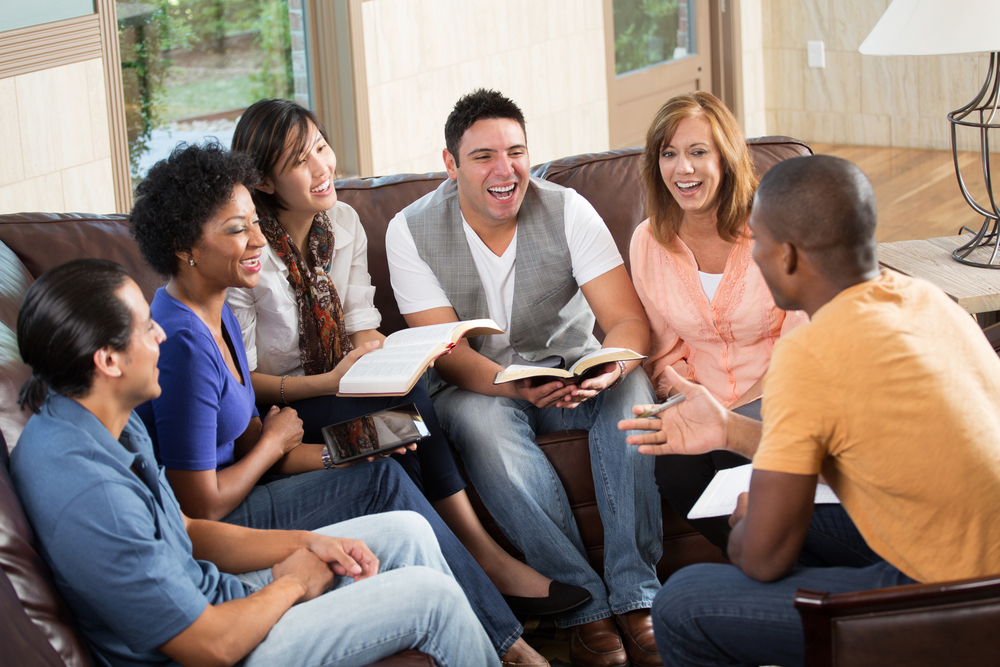 A new joint study by Barna and Summit Ministries looks at the worldviews of practicing Christians. The results aren't flattering.
Among other things, it found that only 17 percent of Christians have what the researchers consider a biblical worldview. For that definition, Barna provides these markers: "believing that absolute moral truth exists; the Bible is totally accurate in all of the principles it teaches; Satan is considered to be a real being or force, not merely symbolic; a person cannot earn their way into Heaven by trying to be good or do good works; Jesus Christ lived a sinless life on earth; and God is the all-knowing, all-powerful creator of the world who still rules the universe today."
The percentage being so low means practicing Christians have accepted many more worldviews including ones based on other religions—especially when it comes to millennials and Gen Xers.
The study also found men, people who live in cities and non-white Americans are more likely to embrace other worldviews than women, people living in suburbs and rural areas and white Americans.
Based on the study, 61 percent of practicing Christians strongly agree with at least one of the ideas of "new spirituality"—that everyone is praying to the same god/ultimate being, regardless of the name they use for it (28 percent); "that meaning and purpose come from becoming one with all that is" (27 percent); and that good deeds are rewarded with good and bad deeds receive bad in turn (32 percent).
A "secular worldview" is significantly less popular among practicing Christians. In this case, researchers defined secularism as looking for rational views of the world and making scientific explanations a greater priority for explaining things. Only 10 percent strongly overall agreed that "a belief has to be proven by science to know it is true."
But for people under the age of 45, 25 percent strongly agreed, where for people over 45, only 3 percent strongly agree with that statement. Another tenet of secularism is that someone's "life is valuable only if society sees it as valuable," a statement that 13 percent of practicing Christians strongly agreed with overall. Similarly, 28 percent of people under 45 strongly agreed and 7 percent over 45 strongly agreed. Finally, one-fifth of practicing Christians strongly agreed that your "meaning and purpose" are based on working hard enough "to earn as much as possible so you can make the most of life."
Postmodernism, rooted in the theory that objectivity doesn't exist, finds a pretty welcome audience with practicing Christians. Fifty-four percent agree with one of the study's statements about postmodernism: that "no one can know for certain what meaning and purpose there is to life," which 19 percent strongly agreed with; 23 percent strong agreed that morality is subjective and 15 percent strongly agreed with the statement that "if your beliefs offend someone or hurt their feelings, they are wrong."
The study points out that black Christians are more likely to strongly agree with that statement (22 percent) than white Christians (13 percent) because of the history of black Christians having beliefs used against them.
When it comes to Marxist worldviews, only 11 percent strongly agreed with the statement: "Private property encourages greed and envy." But millennials (20 percent) and Gen Xers (22 percent) agreed about five times more than Baby Boomers (4 percent) and the elderly (5 percent). Fourteen percent of practicing Christians strongly agreed that "the government … should control as much of the resources as necessary to ensure that everyone gets their fair share." Black Christians agreed more than the overall population and almost twice as much as white Christians (12 percent). Finally, 15 percent strongly agreed that if businesses are left alone by the government, they'll still do the right thing. Again with this statement, black Christians agree significantly more than the overall population at 26 percent.
Brook Hempell, senior vice president of research at Barna, said this about the study's conclusion:
[lborder]
The challenge with competing worldviews is that there are fragments of similarities to some Christian teachings, and some may recognize and latch on to these ideas, not realizing they are distortions of biblical truths. …
Informed thinking is essential to developing and maintaining a healthy biblical worldview and faith as well as being able to have productive dialogue with those who espouse other beliefs."
[/lborder]